Beautiful skin begins in the gut!
Join the Bestow 7 day Online Love Your Gut Programme.
Recently, scientists have been shining a light on what we have observed in holistic skincare practice for the last three decades.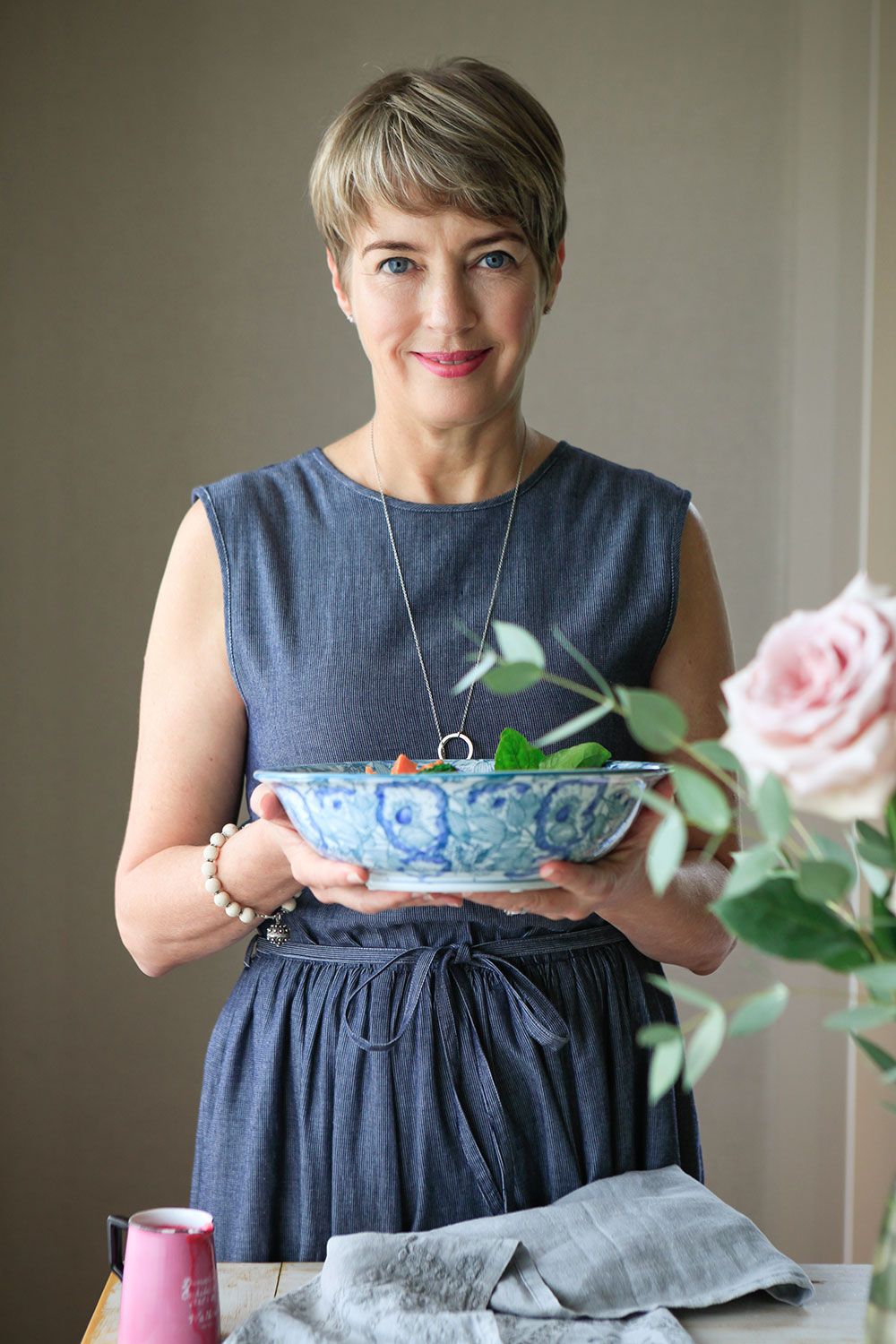 When we restore our gut and digestive health, the root of many skin concerns are addressed and the skin has a chance to heal from within. Skin-irritating toxins are eliminated and the internal foundation is laid for clear, glowing skin.
We have combined decades of holistic skincare wisdom with new advances in gut science to create a gut-healing programme that addresses the root cause of many skin challenges.
We do this by:
Removing gut-irritating foods and drink.
Repairing the gut wall with bone broths and therapeutic plants.
Rebalancing your gut microbiome with probiotics and prebiotics.
Restoring a positive gut-brain connection through wellbeing rituals.

What is the experience like?
The recipes are flavoursome and nourishing.

The bone broths are grounding and healing.

The rituals are nurturing and transformative.

The meal-planners

are

simple and supportive.

The Bestow skin nutrition products are quietly revolutionary.

The wellbeing wisdom is life-changing, if you let it be.
WHAT DO I NEED TO START
THE PROGRAMME?
1. Bestow Products
Bestow's organic skin nutrition boosters support skin on a cellular level to nourish, moisturise, purify and cleanse your skin from within. Rich in the essential nutrients for skin health, Bestow products will significantly boost your gut and skin health during your Bestow Love Your Gut programme and beyond.
We recommend that you purchase the Bestow Beauty Plus Oil and the Bestow Gut Love + as a minimum requirement. You can purchase these from a Bestow stockist near you or online here.
OR even better – purchase the Bestow Love Your Gut Pack (see details below) which will ensure you have a week of maximum benefit!
The Bestow Love Your Gut Pack
There are two ways to buy your Bestow Love Your Gut Pack – from your Bestow therapist or online here (NZ) (or here for Australia)
We encourage you to purchase your Bestow Love Your Gut Pack from a Bestow therapist who can support you on your ongoing skin health journey. Click HERE to find a Bestow stockist in your area.
Your Pack includes:
2. The Bestow Love Your Gut Programme
The Bestow Love Your Gut online platform is beautifully designed with easy-to-navigate online recipes, plans and guides.
All our gut-healing recipes are gluten free, dairy free, refined sugar free and are vibrant, colourful and flavoursome.  For seven days you will remove the food and drinks that irritate your gut and instead nourish your mind, body and soul with restoring food and wellbeing rituals.