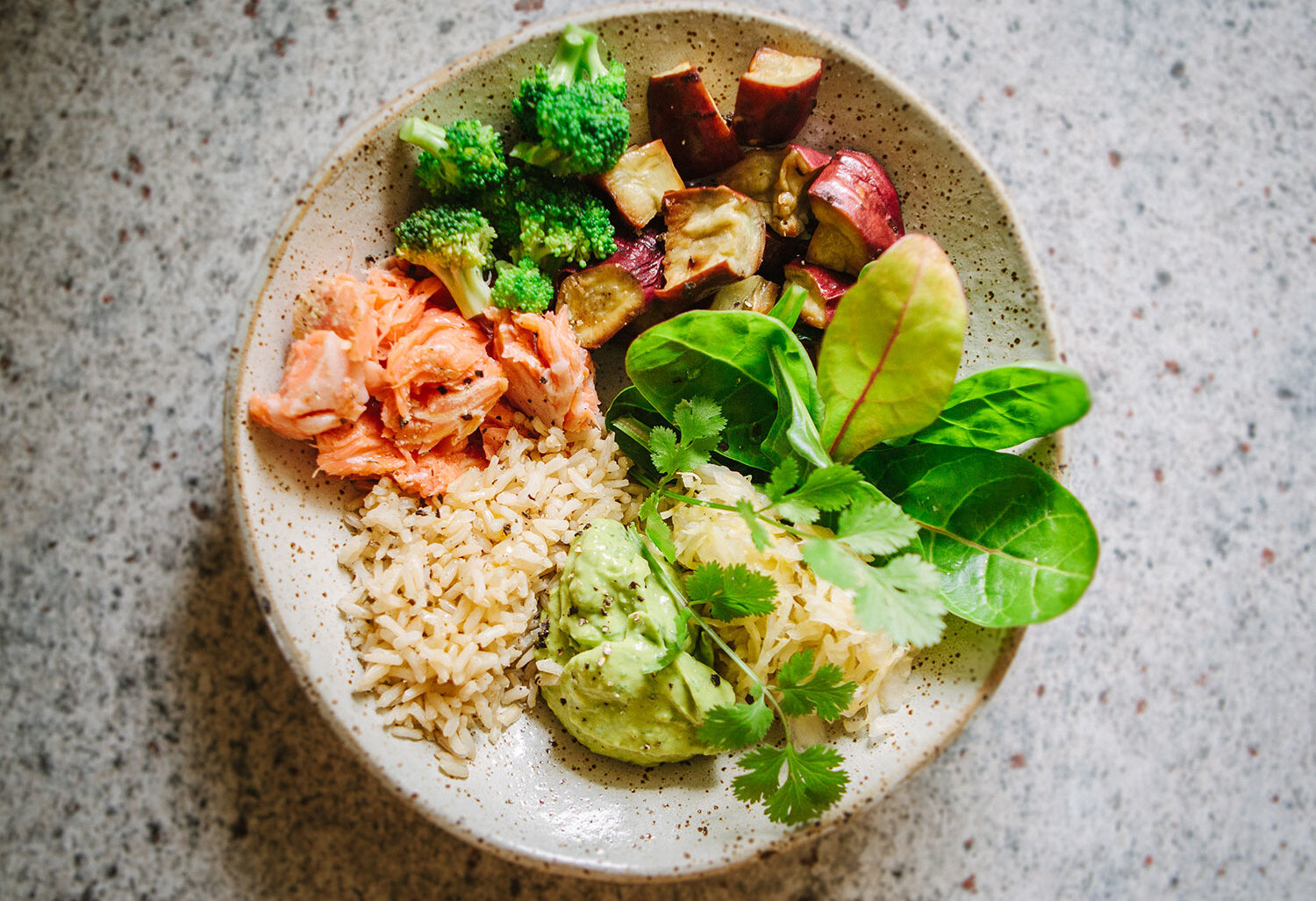 Serves one
1/2 medium sized sweet potato, cut into chunks and roasted
1/2 to 1 cup of spinach, lettuce or kale leaves
75 grams of smoked salmon
A dollop of Creamy Avo Sauce
1/2 cup of brown rice, cooked
1 tablespoon of sauerkraut
1/2 cup of broccoli florets, blanched
Himalayan Salt
Cracked Black Pepper
Vegetarian and other options 
We have used salmon today, however, any other animal or plant based protein works well in a bowl. Black beans are a particular favourite plant-based protein alternative of ours.
Arrange the ingredients in a bowl and add a dollop of Creamy Avo Sauce to serve. Season with salt and pepper.
These bowls are a delightful way to eat and as the week goes on you will become experts at creating them! They really are easy and make for an interesting and colourful meal that provides your body with loads of vitamins and nutrients to support your body through the cleanse. This one in particular is full of healthy fats, with avocado and smoked salmon being the heroes here.

Remember, Goodness Bowls lend themselves to a range of dietary requirements and although we have served it with salmon you can easily exchange this for a plant based protein option to create a delicious lunch bowl suitable for those who are vegetarian or vegan. 
Click the image below to view the recipe for Creamy Dreamy Avo Sauce.