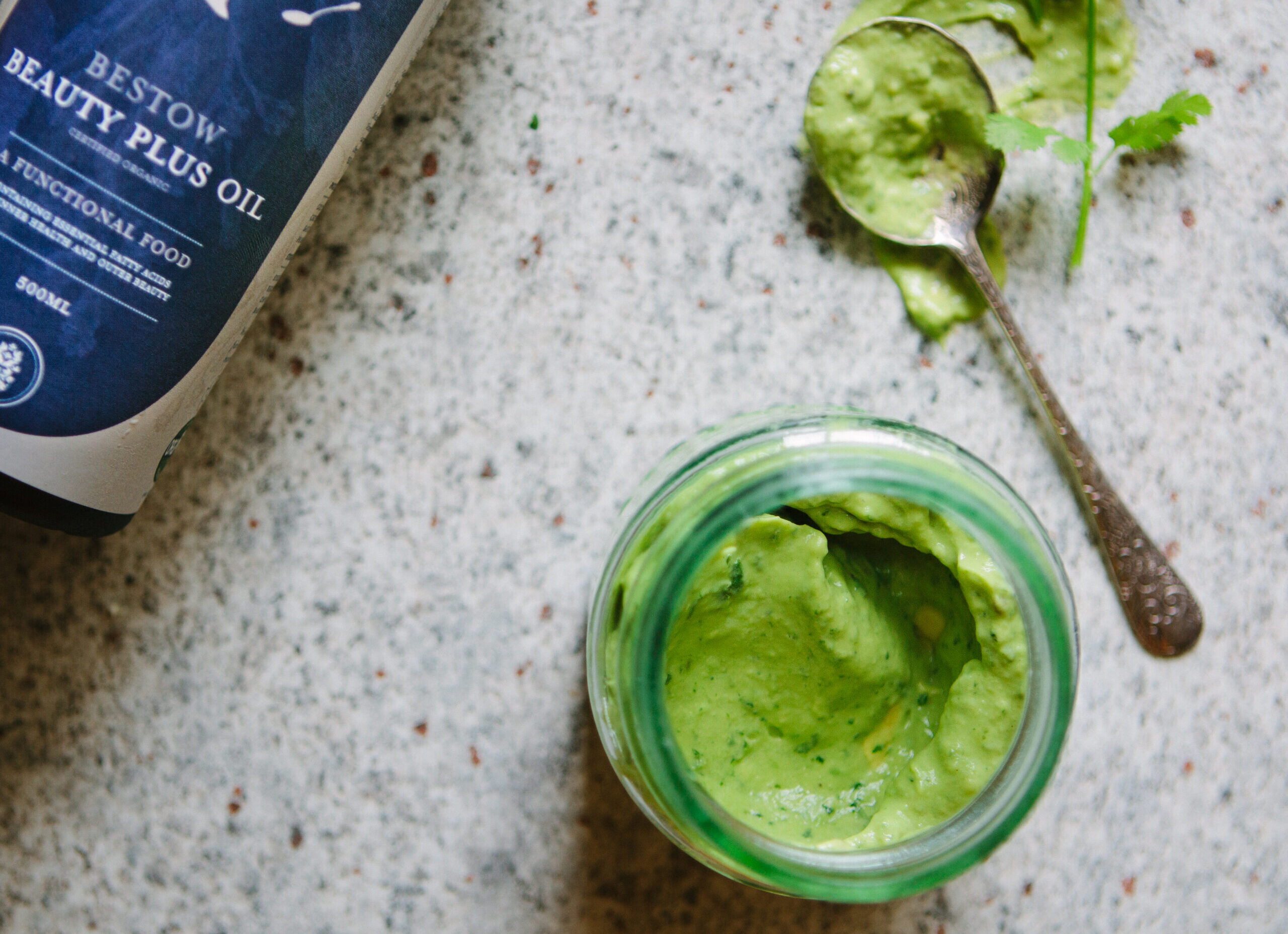 1 ripe avocado
1 tablespoon of Bestow Beauty Oil or Bestow Beauty Plus Oil
Juice of one lemon
Small handful of fresh herbs – try basil, coriander or parsley
Himalayan salt and black pepper freshly ground to season
Blitz all together. Add water to the desired consistency. This sauce can be refrigerated for 1 to 2 days as the lemon juice keeps it lovely and green.