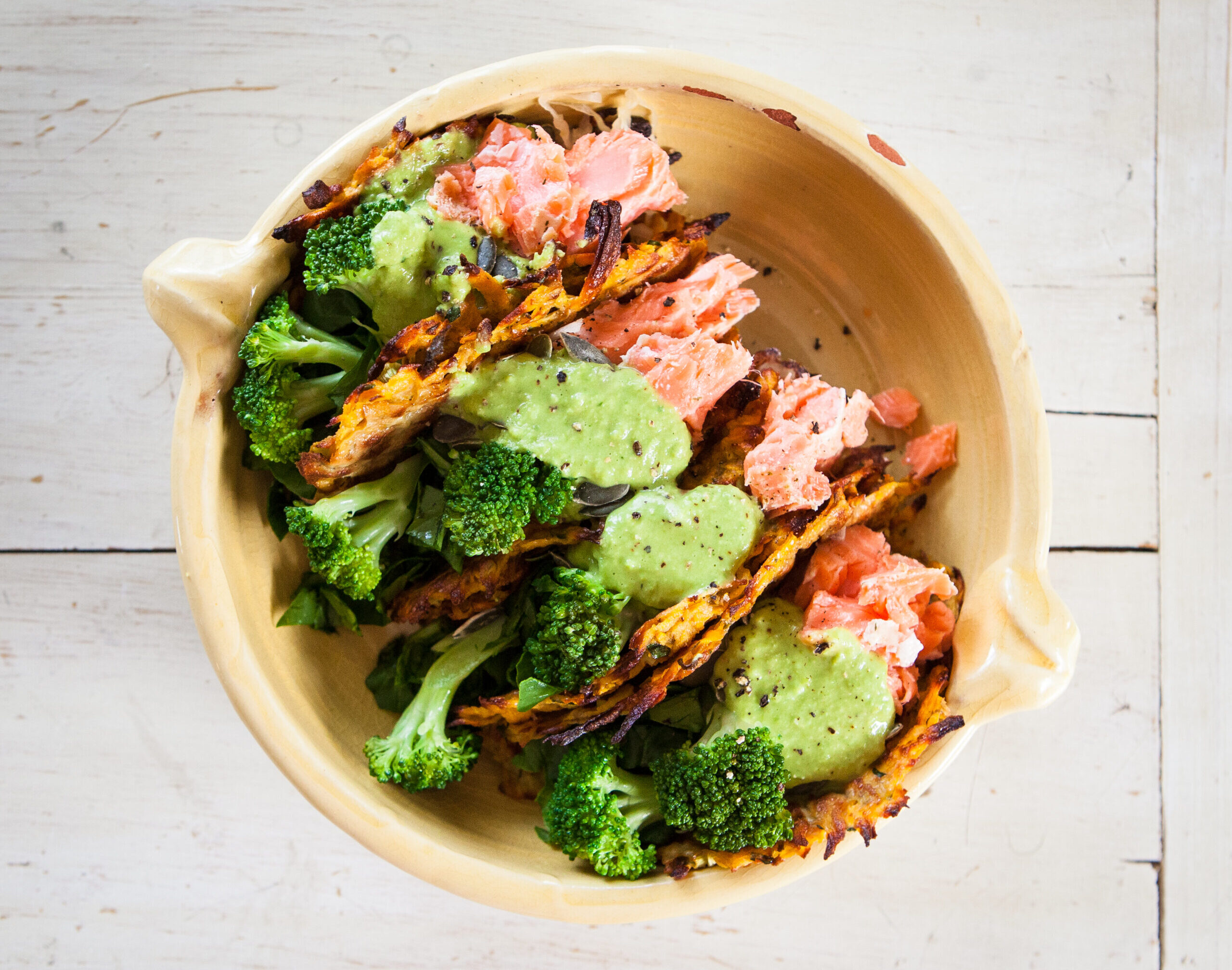 Serves one
2 Sweet Potato Rosti
75gm of smoked salmon
1/2 to 1 cup of spinach leaves
1/2 cup of broccoli florets, blanched
A dollop of Creamy Avo Sauce
1 tablespoon of sauerkraut
1 tablespoon, pumpkin seeds
Himalayan salt
Cracked black pepper
Vegetarian and other options
We have used smoked salmon as protein, however many other animal or plant based protein options would work. Cannelloni beans would be a good option for a plant-based protein version of this meal. 
Arrange the ingredients in a bowl or fill each rosti as we have done, season to taste.
This is delicious bowl that is truly sustaining. The focus is on the delicious, fresh produce surrounding the tasty rostis as the centre piece. The large amount of greens in this bowl create the much needed support your body needs at this stage. This bowl also provides your skin with many of the essential nutrients it needs to glow from within – vitamin A from the rostis, and vitamin B, zinc and vitamin C from the other elements. 
We have used salmon, however any other plant based protein option would be fine. For those who follow a vegan diet we would recommend replacing the sweet potato rosti with 1 medium sweet potato, cubed and roasted in the oven.
Click on the image below to view the recipe for Creamy Avo Dressing which is used in this Goodness Bowl.