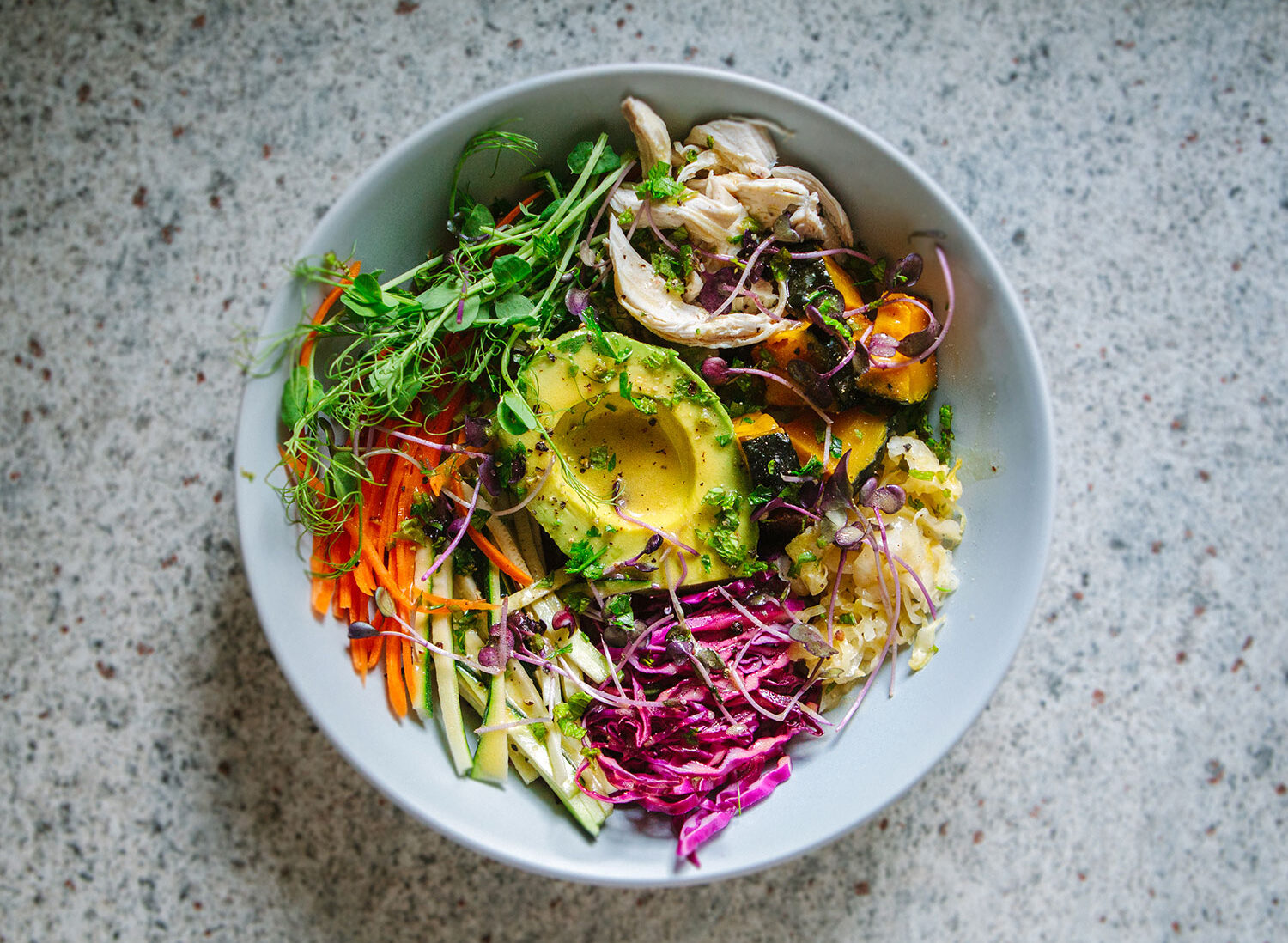 Serves one
1/2 cup of cooked chicken (shredded)
1/2 avocado
1 tablespoon of sauerkraut
1/2 cup red cabbage, sliced
1 small carrot, julienned
1 small zucchini, julienned
1/2 cup of roasted buttercup pumpkin
1 small handful of sprouts/microgreens (optional)
1 tablespoon mint
1 tablespoon coriander or parsley
Vegetarian and other options
We have used chicken although any plant or animal based protein works well in a bowl. For a change, plant-based options could be black beans, chickpeas or edamame beans.  
This cleanse bowl is full of beautiful colours. The added fresh mint and coriander really add something special to the flavour, making it taste light and fresh. By this stage of the week  you will be a pro at making these goodness bowls so get creative and add your own touch!
If you haven't already, you could try a vegetarian or vegan option by substituting the chicken for a plant-based protein. An example of this would be 1/4 cup of black beans or chickpeas. 
Click on the image below to see the recipe for Bestow Lemony Vinaigrette.