A relaxing and detoxifying skincare and self-care ritual
Dry-Brushing
Did you know that your skin is one of the body's key elimination organs? Dry brushing is a simple ritual that enhances the detoxification process. Many water-soluble wastes from our bodies can be eliminated through perspiration. Dry-brushing improves the efficiency of this process on the surface of the skin as well as removing excess dead skin cells. It also encourages elimination on a cellular level by stimulating the blood and lymphatic system just beneath the surface of the skin. This enhances the cleansing process and indirectly aids the immune function, improving lymphatic drainage throughout the body.
Dry brushing also increases the blood flow that delivers oxygen and other nutrients to the skin. If you dry-brush daily, your skin will be noticeably smoother with improved colour, texture and clarity.
Bath Time
On Day Four of the Bestow Cleanse we encourage you to treat yourself to a relaxing bath after your first dry-brushing ritual. You are halfway through the cleanse today and that is something to celebrate!
Invest in a bottle of Lavender Essential Oil (available from health shops) and add a few drops to your bath while it is running. Essential oil fragrances are proven to have a positive effect on the psyche and lavender offers a calming and balancing fragrance which helps to soothe anxiety and reduce stress. If you have very sensitive skin, mix the oil into a little bit of liquid soap or shampoo first so it dissolves easily into the bath water.
In addition, add a handful of Epsom Salts (magnesium sulphate crystals) to your bath which will enhance your body's detoxification process.  Magnesium also supports muscle and nerve function so is very helpful for improving sleep and easing aches and pains. Epsom Salts are available from most pharmacies and supermarkets.
THE RITUAL
* Take time for you * Run yourself a bath and add a few drops of lavender essential oil and a handful of Epsom Salts
 * Light candles to create a relaxing environment * Undress * Using your Bestow Body Brush, dry-brush your skin for five-ten minutes * Begin at your feet and move upwards until you have brushed your whole body, always brushing towards your heart * Use light pressure until your skin has a slightly pink, healthy glow. * Enjoy a relaxing bath, letting go of all tension * Let your mind be grateful * Let your body rest.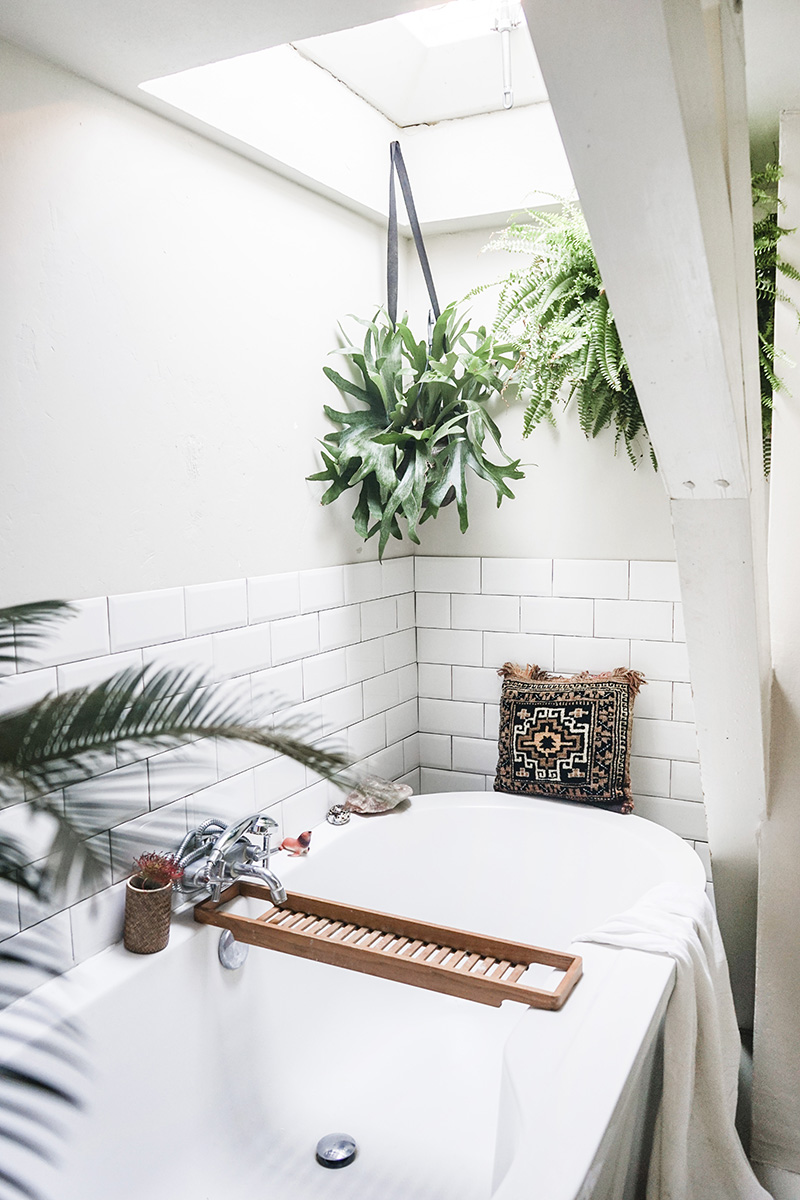 THE BESTOW BODY BRUSH
Your Bestow Cleanse pack includes a Bestow Body Brush. This brush has a wooden handle about the size of the palm of your hand. The bristles are firm and made from natural, plant-based fibers, which stimulate the skin without irritating it.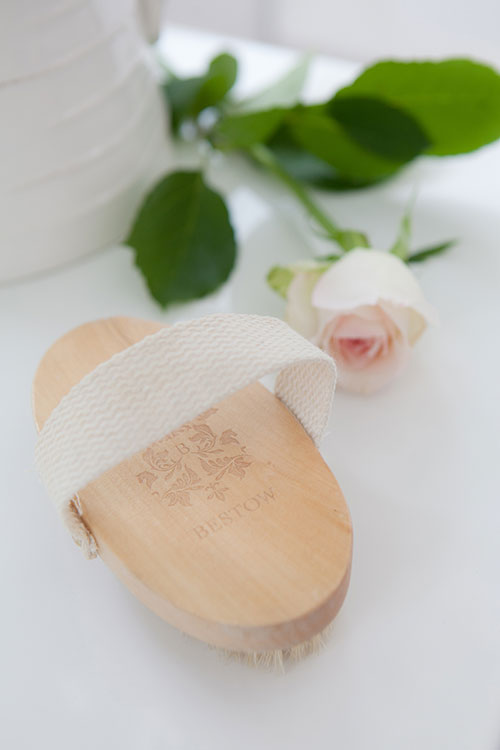 HOW OFTEN SHOULD I DRY-BRUSH?
We recommend you dry-brush daily before hopping in the shower. You can't over-do it! If you make it a standard part of your daily pre-shower routine, you'll find your skin becomes noticeably smoother and softer. As a bonus, it's a great ritual for treating cellulite and water retention. And whenever you need to give yourself some extra care, we suggest you do the full Dry-Brushing + Bath Time Ritual.