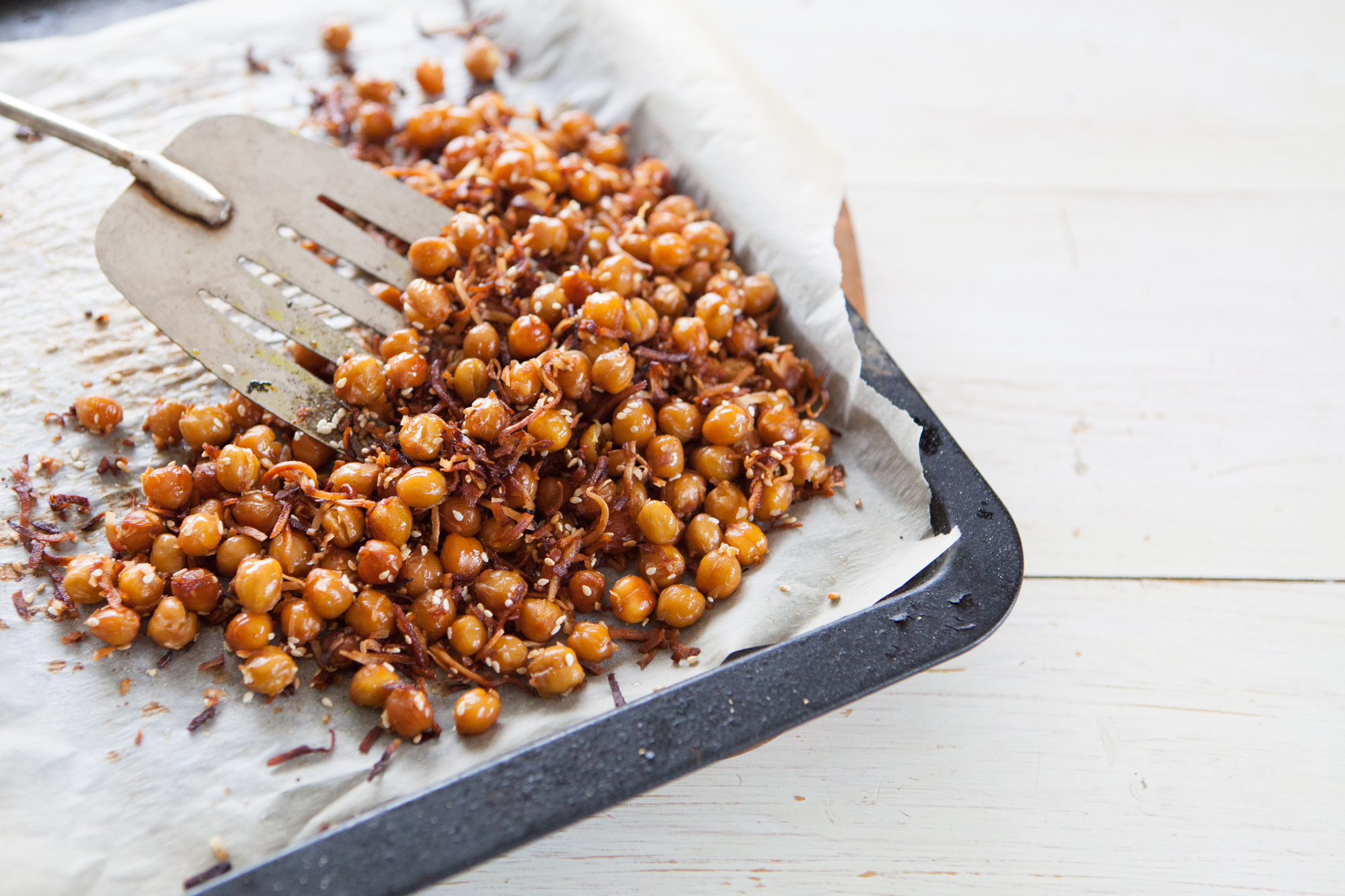 INGREDIENTS
400 gram can of organic chickpeas, drained well
½ cup of long thread coconut or coconut chips (unsweetened)
1 ½ tablespoons of tamari
1 ½ tablespoons of sesame oil
1 tablespoon of sesame seeds
Suitable for:
Lunch | Dinner | Snack
Pre-heat oven to 200 degrees celsius.
Drain chickpeas and place in a shallow bowl. Using a paper towel, try and absorb as much moisture as possible. Mix with all of the other ingredients, spread over a baking paper lined tray and place in the oven for 20 minutes. Stir your chickpeas a couple of times during the cooking process to even out the final result.
NB: The coconut can burn easily so you need to keep an eye on this. Stir halfway through cooking to ensure an even bake, as the coconut tends to cook quickly on the edges.
Chickpeas are a great source of protein and will keep you feeling fuller for longer. 
As well as being a tasty addition to lunch bowls, this Chickpea Crunch also makes a delicious snack.  Make a batch after you finish the cleanse and keep in a sealed container to use over the  following days (if they last you that long!) As they provide a good dose of energy, they are perfect for taking on hikes, walks and other adventures. Next time you go on a road trip, take these along so you aren't tempted by the sugary snacks at the petrol station.