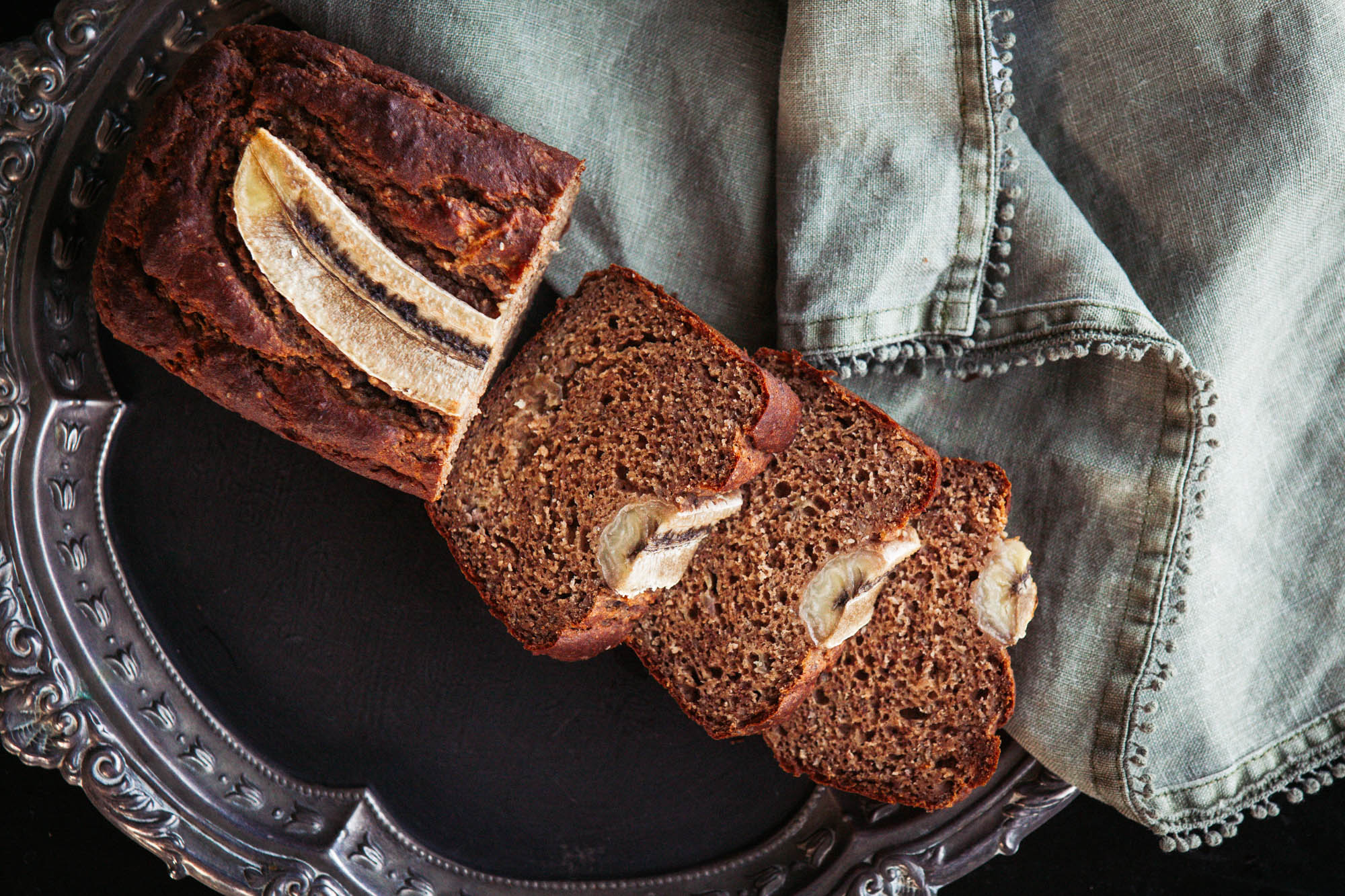 INGREDIENTS
Sliced into 8 (2 slices per serving)
1 cup of buckwheat flour
½ cup of almond meal
1 teaspoon of baking powder
½ teaspoon of baking soda
1 teaspoon of cinnamon
½ cup of rice syrup (optional)
2 bananas + 1 for decoration
1 egg
½ cup of coconut yoghurt (dairy free)
¼ cup of olive oil
1 teaspoon of pure vanilla essence
2 teaspoons of Bestow Berry Beautiful (optional)
1 teaspoon of apple cider vinegar
1 pear, grated
1 tablespoon chia seeds
TO SERVE
1 tablespoon of coconut yoghurt (dairy free)
1 tablespoon of Bestow Beauty Oil
1 tablespoon mixed sunflower seeds, pumpkin seeds and long thread coconut (optional)
Suitable for:
Breakfast | Snack
Pre-heat oven to 160 degrees celsius.
Place all the dry ingredients in a food processor and pulse to mix. Add all of the other ingredients and process till mixed.
Pour mixture into a loaf tin lined with baking paper. Slice a banana in half lengthwise and place on the top of the loaf for decoration. Freeze the other half for smoothies.
Bake for 45 minutes – test doneness with a skewer or knife, bake another five minutes if required and test again.
Cool in tin for 30 mins then remove to a cooling rack. Slice into eight pieces. Freeze two for use after the cleanse has finished and store the rest in the fridge for breakfast on Days 1-3.
Extra delicious when toasted in a sandwich press!
A healthy, skin-friendly banana bread recipe is essential to every home! This take on the old favourite is of course gluten, dairy and refined sugar free with the addition of pear for more fibre. It also includes olive oil which is our oil of choice when it comes to cooking as it provides the body with healthy fats needed for healthy skin.