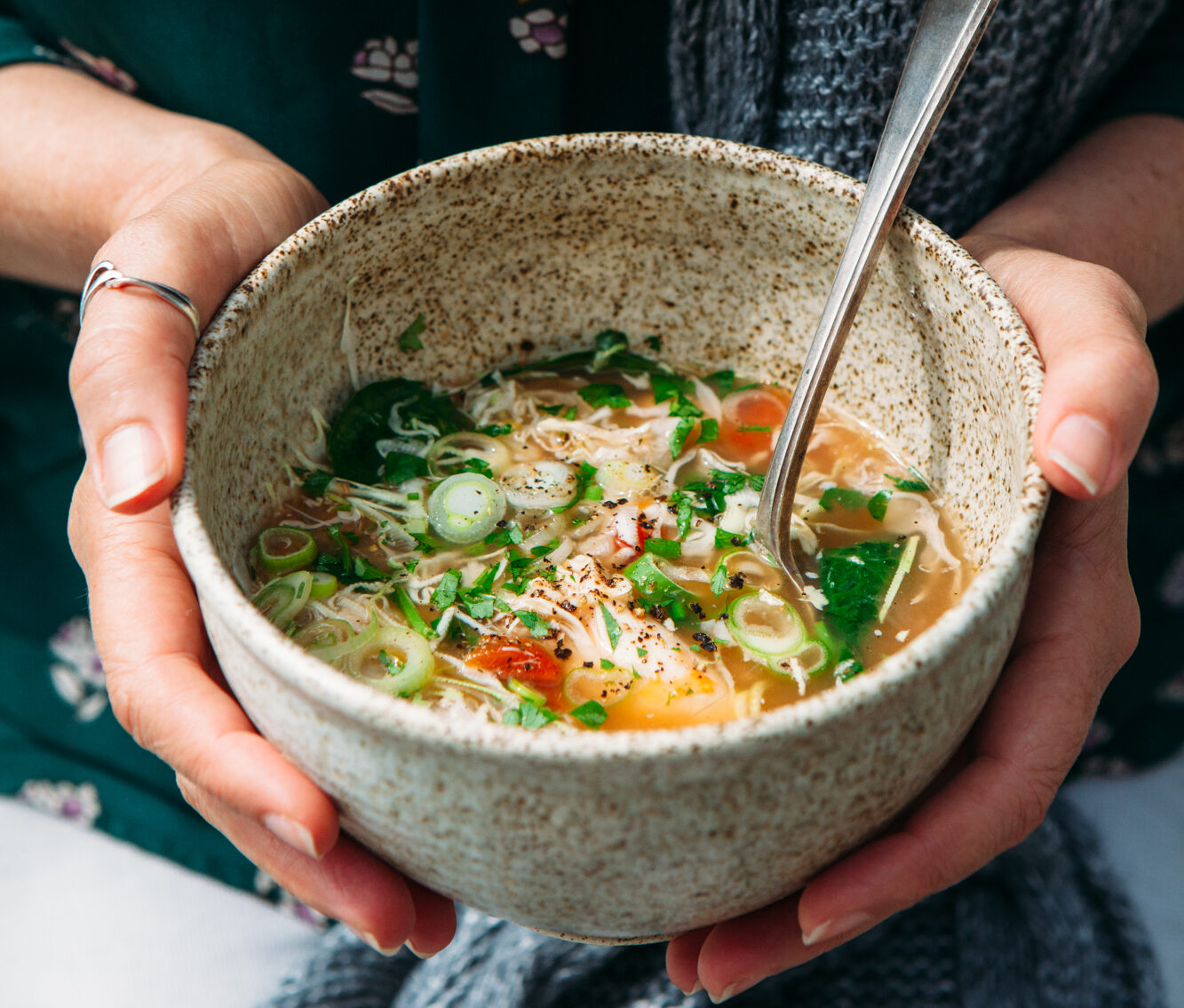 ELEMENTS
1 serve of Tuscan Soup (either Vegetarian/Vegan or Chicken)
To Serve
2 tablespoons spring onions, sliced
Pepper to taste
Suitable for:
Lunch | Dinner
Reheat one serving of Tuscan Soup, top with 1 tablespoon of spring onions and season to taste.
Soup is often better the next day as the flavours have had more time to develop.
There is nothing better than warm soup for lunch on a cold day. The delicious smell of this flavoursome soup will tempt those around you for sure!  This recipe includes a generous serving of vegetables – particularly healthy greens.  These provide a large amount of essential nutrients, such as vitamin A and vitamin C, which your skin needs to thrive.
If you have opted to make the vegetarian/vegan version of this soup, you may wish to add more white beans for extra protein. And of course, add more veggies!