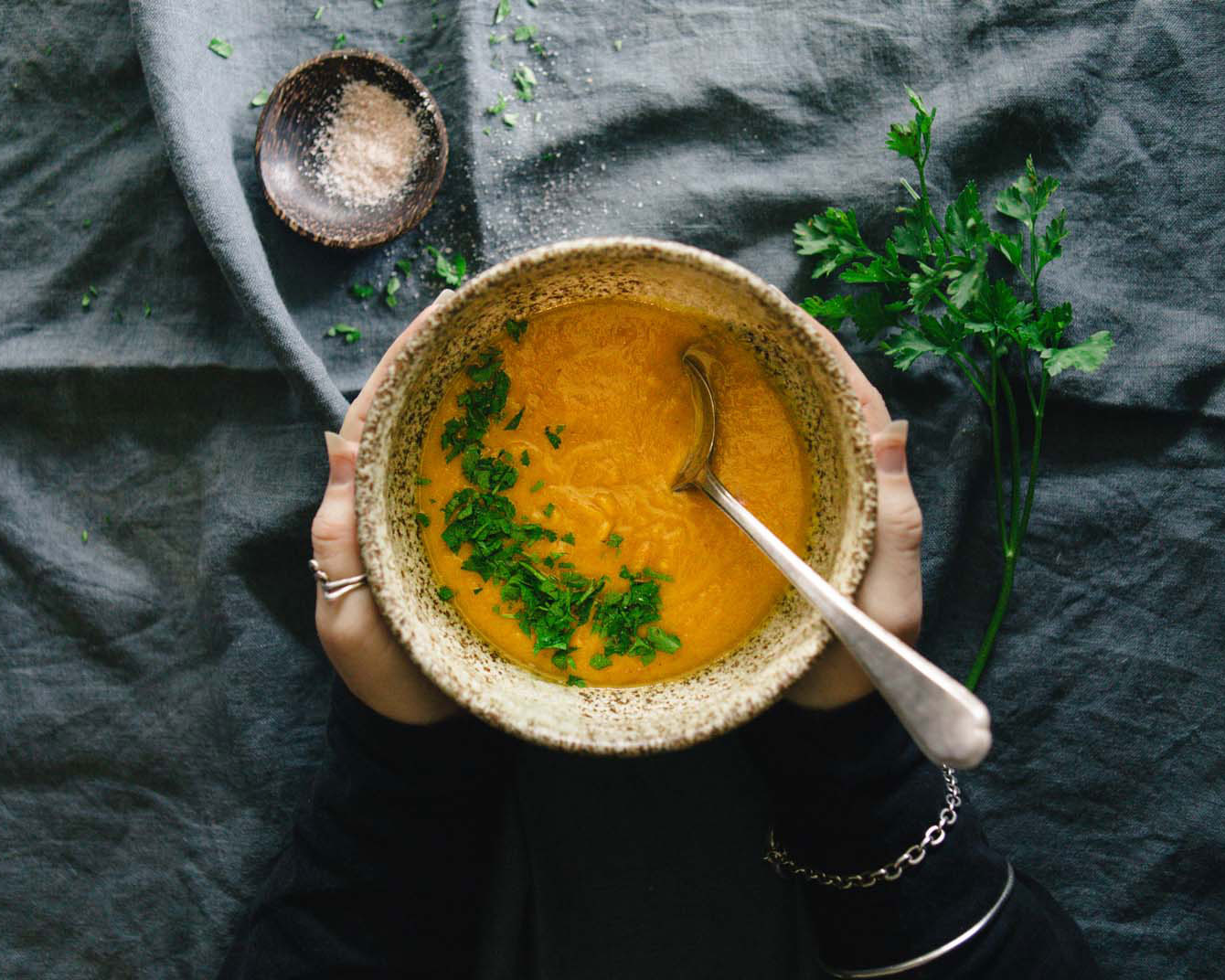 INGREDIENTS
¼ of a pumpkin, cut into large segments, skin on
2 carrots, peeled and halved lengthways
1 sweet potato, peeled and halved lengthways
2 tablespoons of olive oil
½ an onion, finely chopped
1 garlic clove, grated
2 cm of fresh ginger, grated
2 cups of Chicken Bone Broth
1 cup of coconut milk (without thickeners or preservatives)
Himalayan salt to taste

To Garnish
Small handful of parsely, roughly chopped
2 servings
Suitable for:
Lunch | Dinner
Pre-heat oven to 200 degrees celsius and line a tray with baking paper.
Coat pumpkin, carrot and sweet potato in oil, spread out on tray and roast for 30 minutes until golden brown. Remove from the oven and set aside too cool. When cool enough to handle, remove the skin from the pumpkin.
Add onion to frypan with one tablespoon of olive oil and cook over a low heat until translucent. Add garlic and ginger and gently fry for another two minutes. Add Chicken Bone Broth and bring to the boil. Turn down to a simmer and add the roasted veggies, mashing them gently. Add the coconut milk, simmer for 10 minutes and then turn off heat.
Once cooled, add to a food processor or blender (we use a stick blender) and mix until smooth. Alternatively, you could just mash it. Add water if you need to thin the soup.
PROGRAMME NOTES
Divide into two portions. Reserve one portion in the fridge for lunch on Day 1 and freeze the second portion for dinner on Day 4.
Roasting the vegetables draws out the natural sweetness of the root vegetables and gives this soup richer flavour. Coconut milk contains anti-microbial lipids, which helps to prevent an overgrowth of harmful microbes in the gut. It also contains caprilic acid, which helps to maintain a healthy gut flora.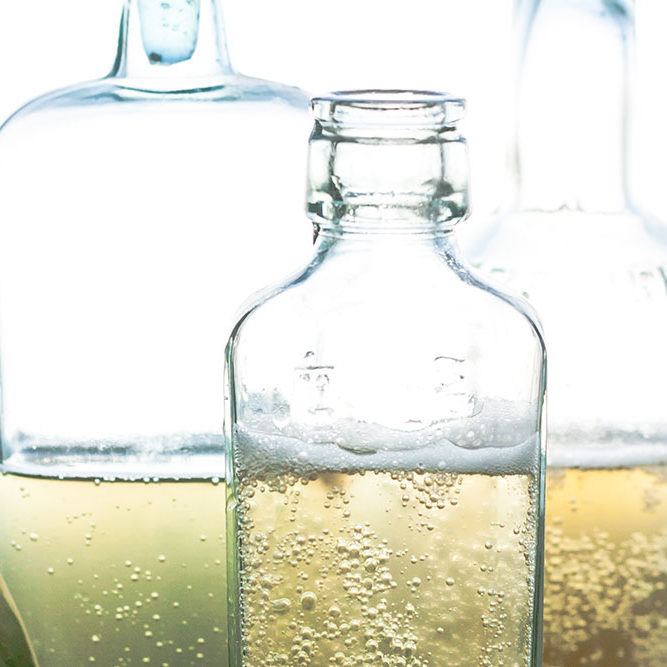 Kombucha Time

Drink 100ml of kombucha with your lunch today. Kombucha is a delicious fermented tea drink which is packed full of beneficial microbes to rebalance your gut. You are welcome to enjoy a full glass of kombucha if you wish but 100ml daily is sufficient for the gut benefits. You can buy kombucha from most good supermarkets or organic stores. Brands we love and recommend are Good Buzz, Kombucha King and Daily Organics. Enjoy!