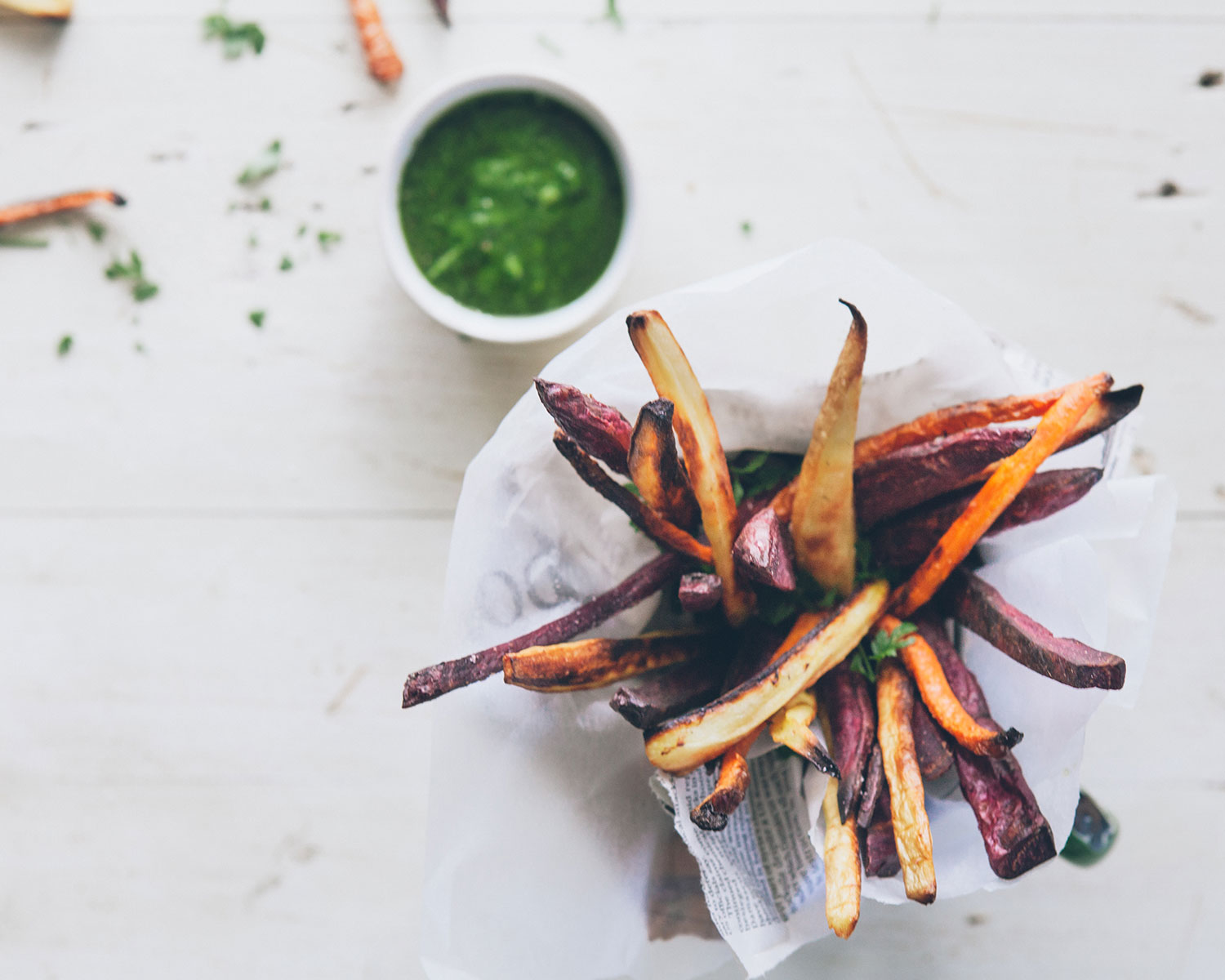 INGREDIENTS
1 parnsip, cut into fries lengthways
1 carrot, cut into fries lengthways
1 sweet potato, cut into fries lengthways
1 tablespoon of olive oil
Himalayan salt to taste
Suitable for:
Lunch | Dinner
Preheat oven to 220 degrees celsius and line a baking tray with baking paper.
Scrub vegetables and dry them well. No peeling required! Cut the vegetables lengthways to form long, thin fries. Put fries in a bowl with olive oil and salt and toss to coat well.
Spread fries evenly on baking tray and cook in the oven for 15 minutes. Remove from the oven and stir, then place back in the oven for another 10 minutes.
Once cooked, remove from the oven and serve.
PROGRAMME NOTES
Any fries you have remaining after making your Loaded Fries with Chicken and Pesto can be added to your lunch on Day 2 or used as a snack.
Using a variety of root vegetables for homemade fries provides an  array of festive colour and a range of beneficial nutrients and minerals. Their high fibre content also promotes gut health.