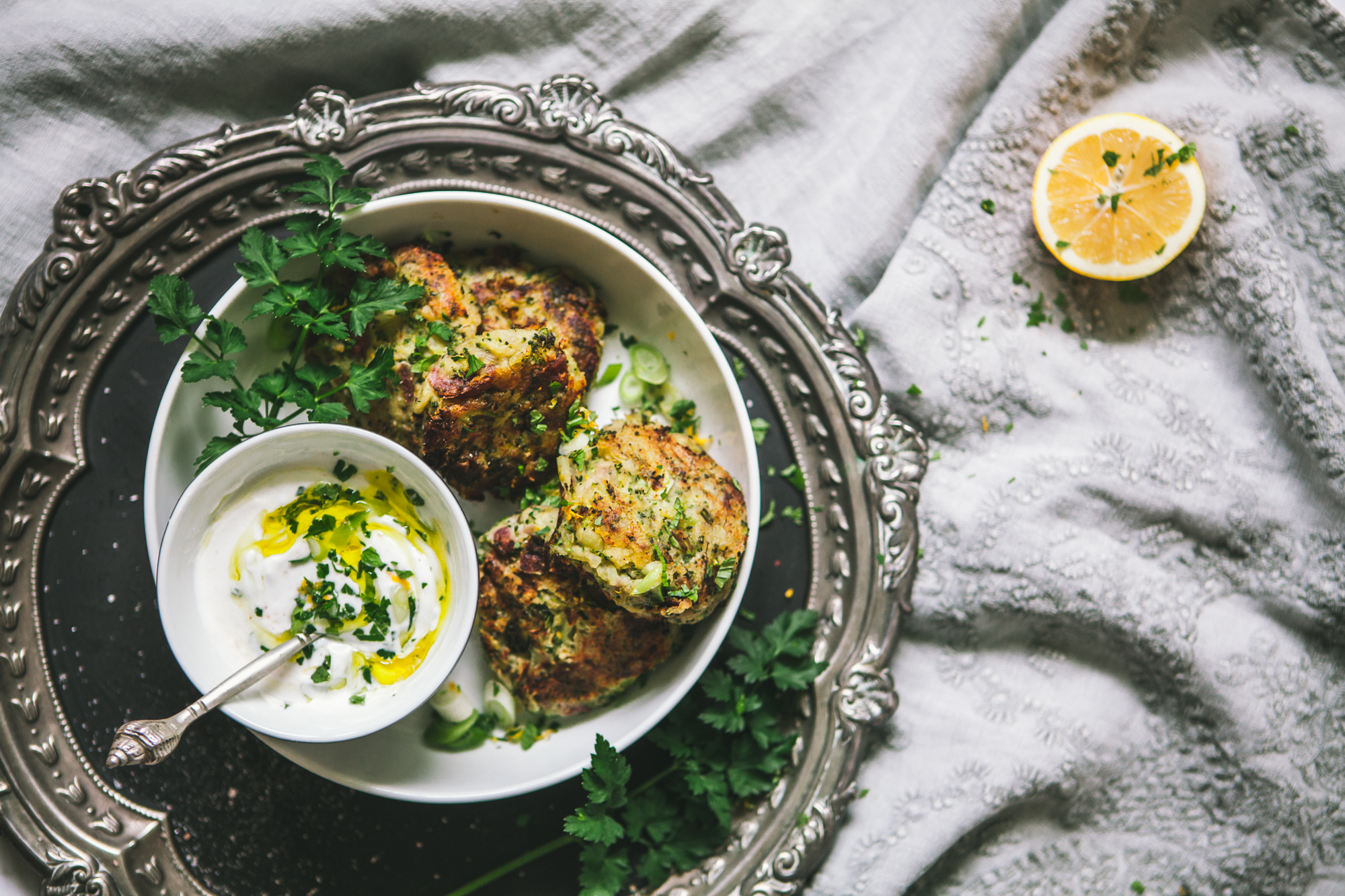 INGREDIENTS
1 large sweet potato, peeled, chopped into chunks
½ a teaspoon of Himalayan salt
5 broccoli florets
2 spring onions, finely sliced
1 generous handful of fresh herbs, finely chopped (such as coriander, basil, parsley, dill)
1/4 cup of coconut milk
1 clove of fresh garlic, grated
Zest of 1 lemon
1 tablespoon of coconut aminos
1 tablespoon of olive oil
TO SERVE
Makes approx. 8 fritters
Suitable for:
Lunch | Dinner
Place sweet potato and salt into a saucepan and cover with water. Bring to the boil on stovetop and then simmer for 15-20 minutes. Add the chopped broccoli florets in the final five minutes. Once vegetables are soft, remove from the heat and drain the water. Mash or blend in the food processor the sweet potato, broccoli and add all other ingredients except olive oil. Shape handfuls into balls and flatten slightly. This recipe makes approximately 8 fritters.
These can be made ahead and kept in a sealed container in the fridge for a couple of days until cooking time. Once cooked, they can also be frozen.
When you are ready to cook, place  olive oil in fry pan and turn onto medium heat. Cook fritters on each side until browned. Alternatively bake them in the oven at 200 degrees celsius for 15-20 minutes.
Serve drizzled with Bestow Coconut Dressing.
PROGRAMME NOTES
This recipe makes approximately eight firtters – three fritters for breakfast on Day 5, two fritters for  Healing Bowl Day 5 lunch and freeze the reamining fritters for use after the programme.
Believe it or not, the simple broccoli is a gut health hero. It quietly goes about its role supporting our digestive system without ever being labelled as a superfood, but that is exactly what it is. Broccoli reduces inflammation and is a key player in maintaining gut barrier function, supporting the gut's response to contaminants and toxins.