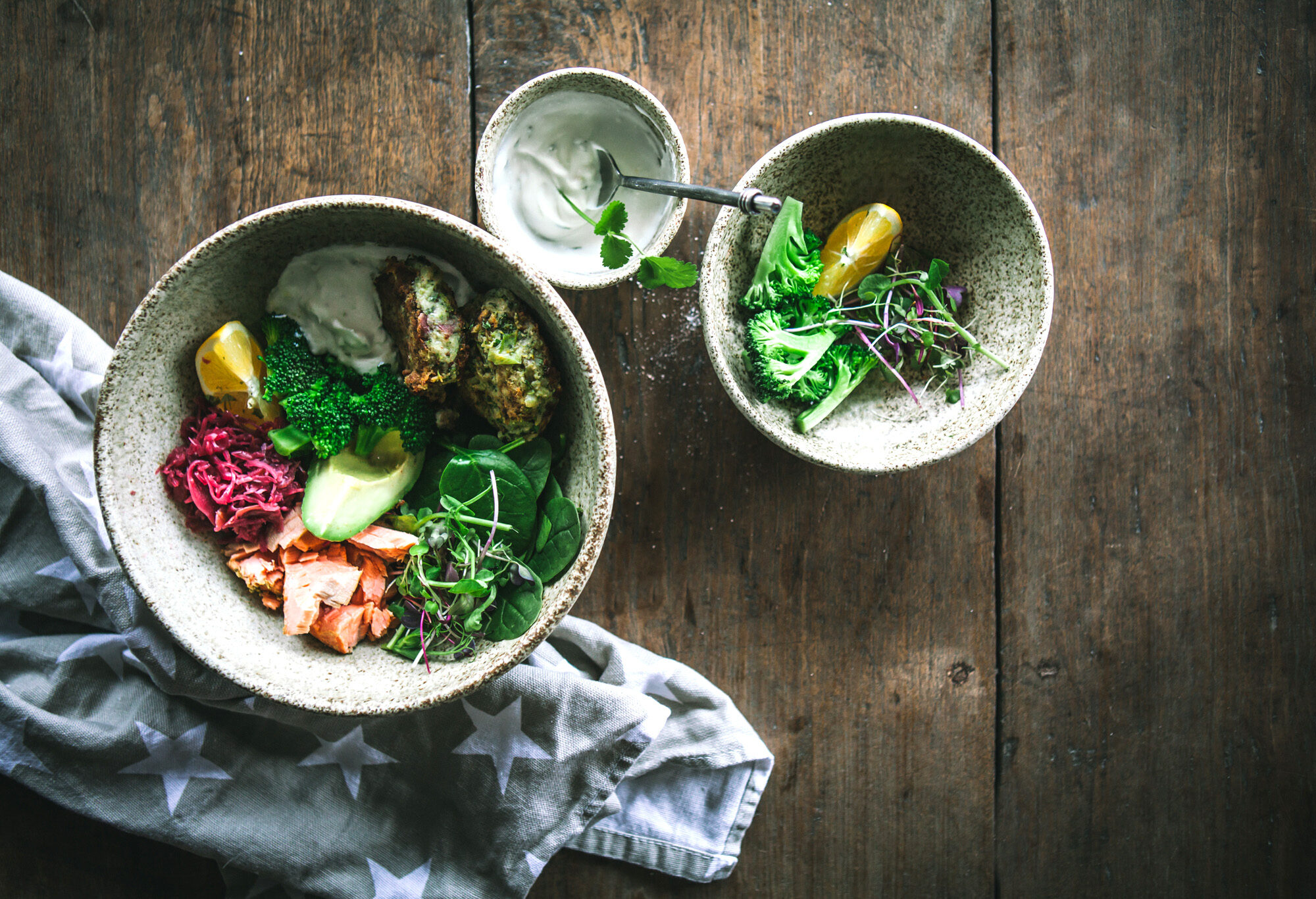 INGREDIENTS
2 Sweet Potato and Broccoli Fritters
½ a cup of spinach
75g smoked salmon
1 tablespoon of sauerkraut
4-5 blanched broccoli florets
¼ cup of microgreens
¼ an avocado (optional)
TO SERVE
Suitable for:
Lunch | Dinner
Place all elements in a bowl and enjoy.
Making bowls of food using up leftovers is a wonderful way to eat. Not only is it quick and easy but the colours are great and makes for not only a tasty but also visually pleasing meal – we guarantee you will be thinking of it all morning until lunchtime comes!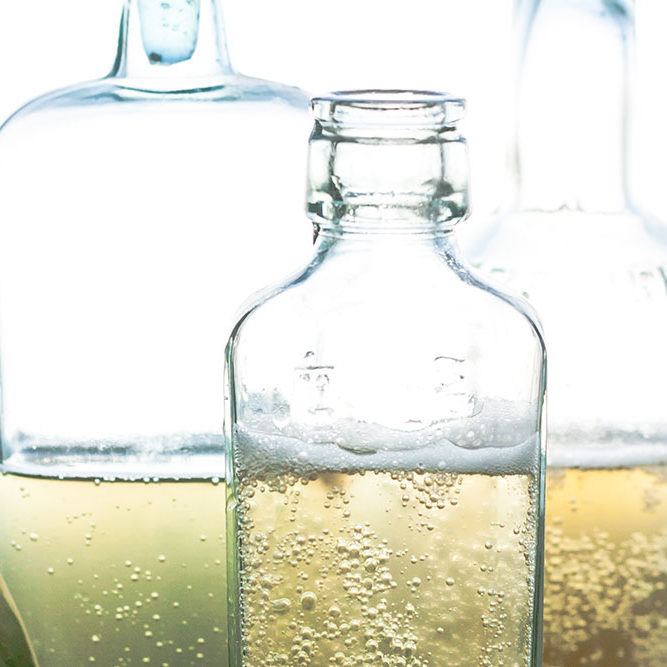 Kombucha Time

Drink 100ml of kombucha with your lunch today. Kombucha is a delicious fermented tea drink which is packed full of beneficial microbes to rebalance your gut. You are welcome to enjoy a full glass of kombucha if you wish but 100ml daily is sufficient for the gut benefits. You can buy kombucha from most good supermarkets or organic stores. Brands we love and recommend are Good Buzz, Kombucha King and Daily Organics. Enjoy!