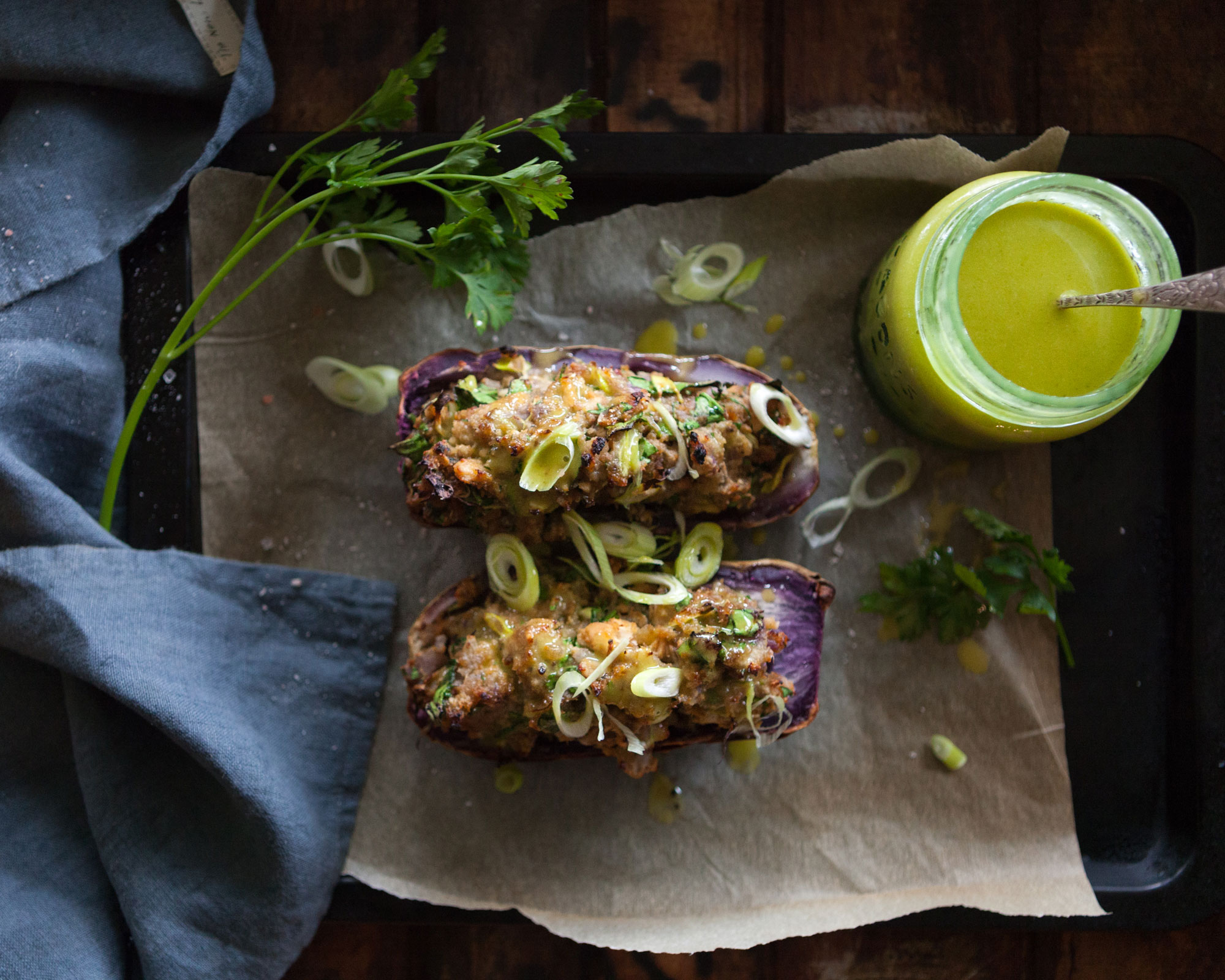 Suitable for:
Lunch | Dinner
Reheat the leftover half Salmon Stuffed Sweet Potato, add remaining ingredients and serve drizzled with Bestow Herb Dressing.
Sweet potato is an amazing prebiotic food source when it comes to supporting gut healing. It is high in resistant starch which feeds the good microbe colonies in the large intestine. This humble root vegetable helps to maintain healthy gut and immune function and promotes elimination of toxins from the body. It is also a good source of Vitamin A. We knew there was a reason it was one of our favourite vegetables!

Coconut aminos is a sauce made from coconut sap – it is dark, rich, salty and slightly sweet – very similar to soy sauce. It can be found in most supermarkets in the health food or gluten free aisle.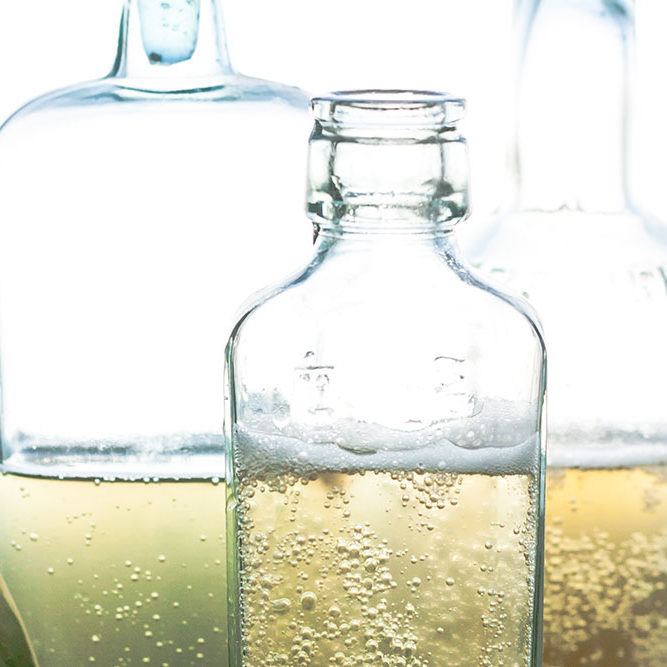 Kombucha Time

Drink 100ml of kombucha with your lunch today. Kombucha is a delicious fermented tea drink which is packed full of beneficial microbes to rebalance your gut. You are welcome to enjoy a full glass of kombucha if you wish but 100ml daily is sufficient for the gut benefits. You can buy kombucha from most good supermarkets or organic stores. Brands we love and recommend are Good Buzz, Kombucha King and Daily Organics. Enjoy!