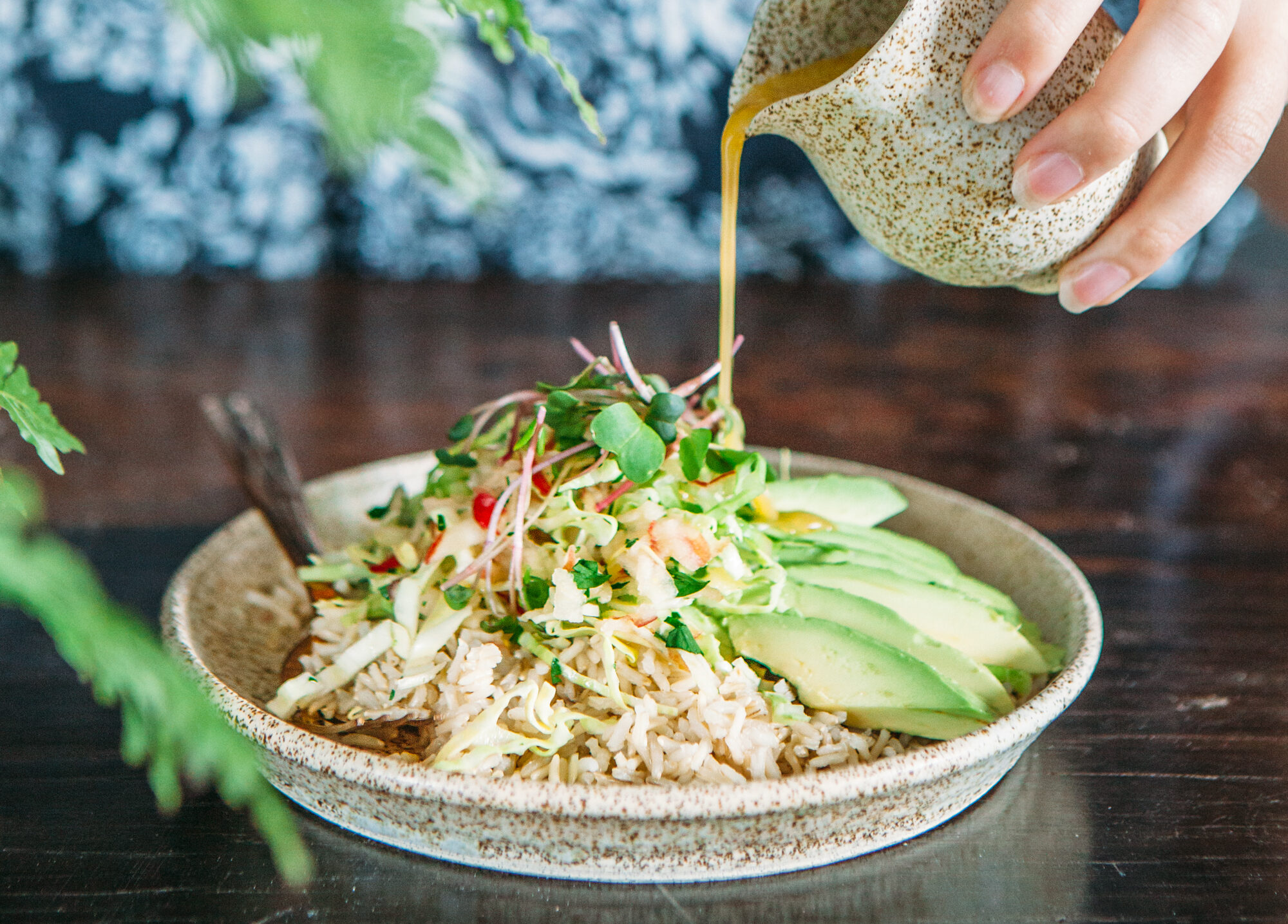 INGREDIENTS
¼ of a cabbage, finely shredded (either red or green or a combination of both)
½ cup of raw greens (for example kale, spinach, rocket)
1 apple, grated
2 spring onions, finely sliced
1 small handful of Italian parsley, finely chopped
½ a cup of cooked chicken, shredded
½ an avocado, sliced
½ a cup of sprouts – radish sprouts are perfect with this dish
Himalyan Salt
Cracked Black Pepper

To Serve
Bestow Lemon Vinaigrette with an extra teaspoon of mustard added.
½ a cup of brown rice, cooked
Suitable for:
Lunch | Dinner
We add extra mustard to the usual Bestow dressing to enhance the flavour which balances perfectly with the slaw.
Place all of the salad ingredients in a bowl, add a generous amount of Bestow Lemon Vinaigrette and combine. Serve over brown rice. Season well.
This is a basic but tasty meal. The mustard in the dressing gives it an extra kick and goes perfectly with the slaw. There is a large amount of green in this dish with cabbage, spinach, spring onion, parsley and the sprouts. Leafy greens are power houses of skin nutrients so we try and include them in as many meals as we can!