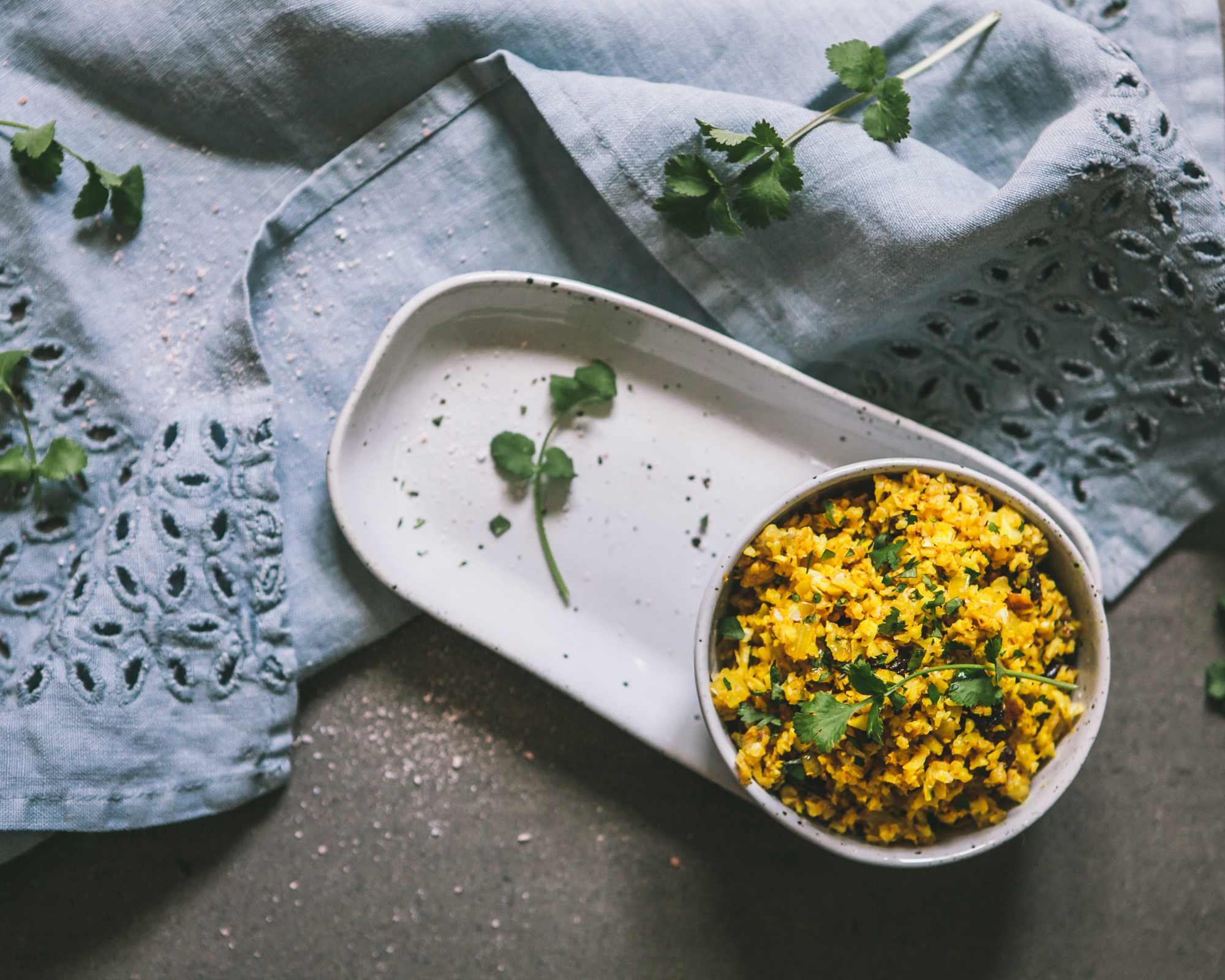 INGREDIENTS
1 cup of cauliflower, chopped
½ a medium onion, diced
2 tablespoons of olive oil
1 clove of garlic, finely chopped
1 teaspoon of turmeric, ground
¼ cup of raisins, sultanas or currants
Zest of 1 lemon
1 tablespoon of fresh coriander, chopped (or parsley)
2 servings
Suitable for:
Lunch | Dinner
Place cauliflower in food processor and then blitz until it resembles rice.
Add onion and one tablespoon of olive oil to a pan and cook over a low heat for five minutes. Add garlic and cook for another five minutes. Add turmeric and stir for another minute.
Turn the heat up to medium-high and once sizzling, add cauliflower to the pan with one tablespoon of olive oil. Stir fry on high for five minutes.
Remove from the heat, mix in the remaining ingredients and season well.
PROGRAMME NOTES
Refrigerate half for Loaded Fries with Chicken Pesto dinner on Day 1 and half  for the Healing Bowl Day 2 lunch.
Cauliflower has many health benefits relating directly  to gut health and skin health. It is high in water and fibre, both of which are essential for maintaining a fully functioning digestive tract and regular bowel movements. Cauliflower contain sulphur-containing compounds, which support gut health by activating detoxification enzymes.