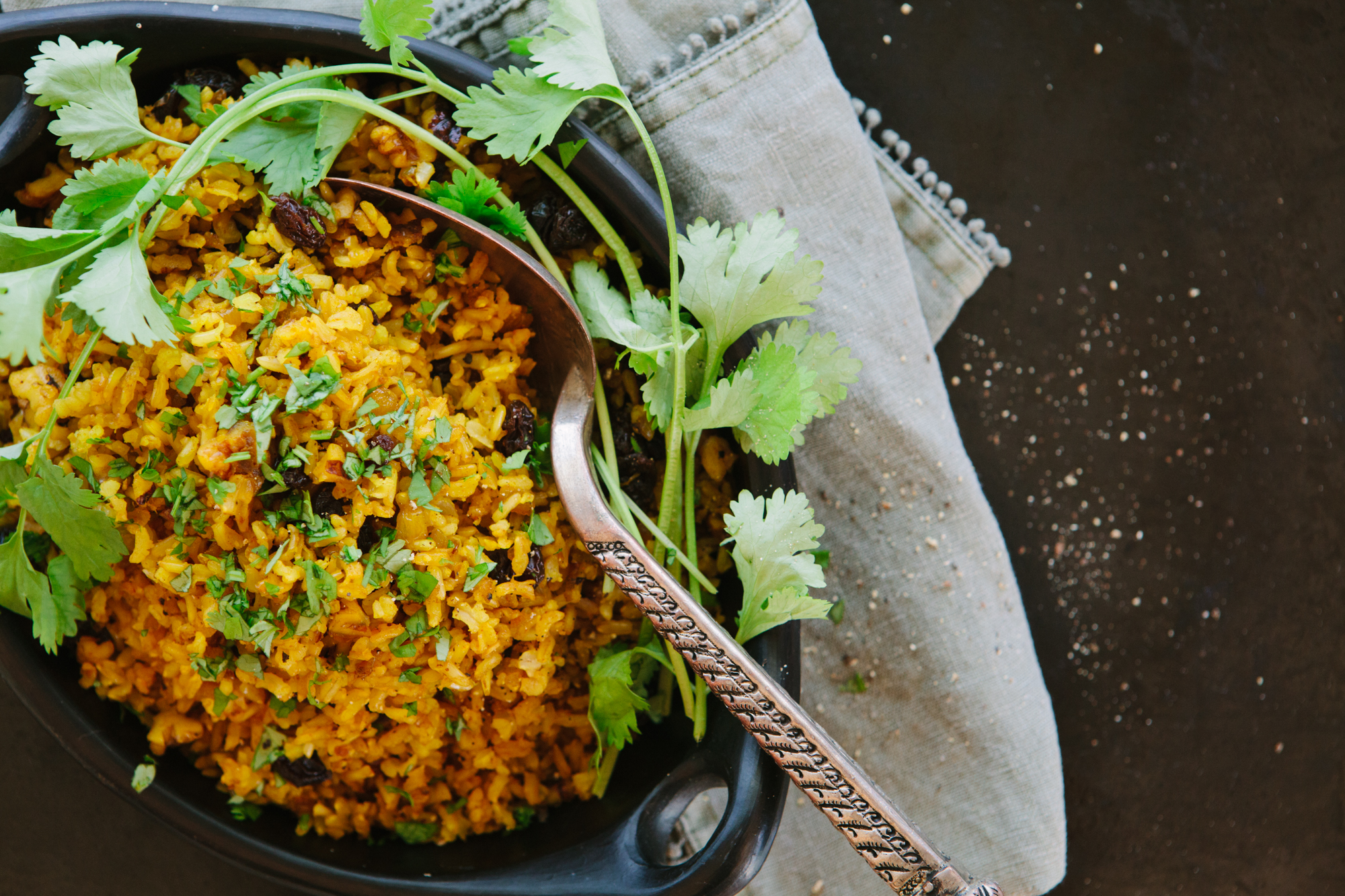 INGREDIENTS
Makes 3 servings
2 cups of brown rice, cooked
½ a medium onion, diced
½ cup of walnuts, finely chopped
1 teaspoon of turmeric
½ cup of raisins, sultanas or currants
1 lemon, zested
1 tablespoon of fresh coriander, chopped (or parsley)
Suitable for:
Lunch | Dinner
Heat the oil over a low heat in a large frypan and saute the onion until soft and translucent (approx. 10 minutes). Add the walnuts to the pan and toast for several minutes until golden brown. Add the turmeric and cook for another two minutes. Remove from the heat, mix in all the other ingredients and season well.
We serve this with the Slow Cooker Moroccan , Comfort Bowl Day 7 and also the Turmeric Coconut Curry dinner. This recipe makes enough for 3 servings. 1 serving is approximately ¾ of a cup.
I really love, love, love this recipe – it's so tasty!  It's great to take to a shared meal and can be served warm or cold. It can be used as a side or as a meal by filling lettuce cups or cabbage leaves along with extra veggies and shredded chicken or chickpeas. The brown rice is full of vitamin B, one of the six essential skin nutrients needed for skin health.