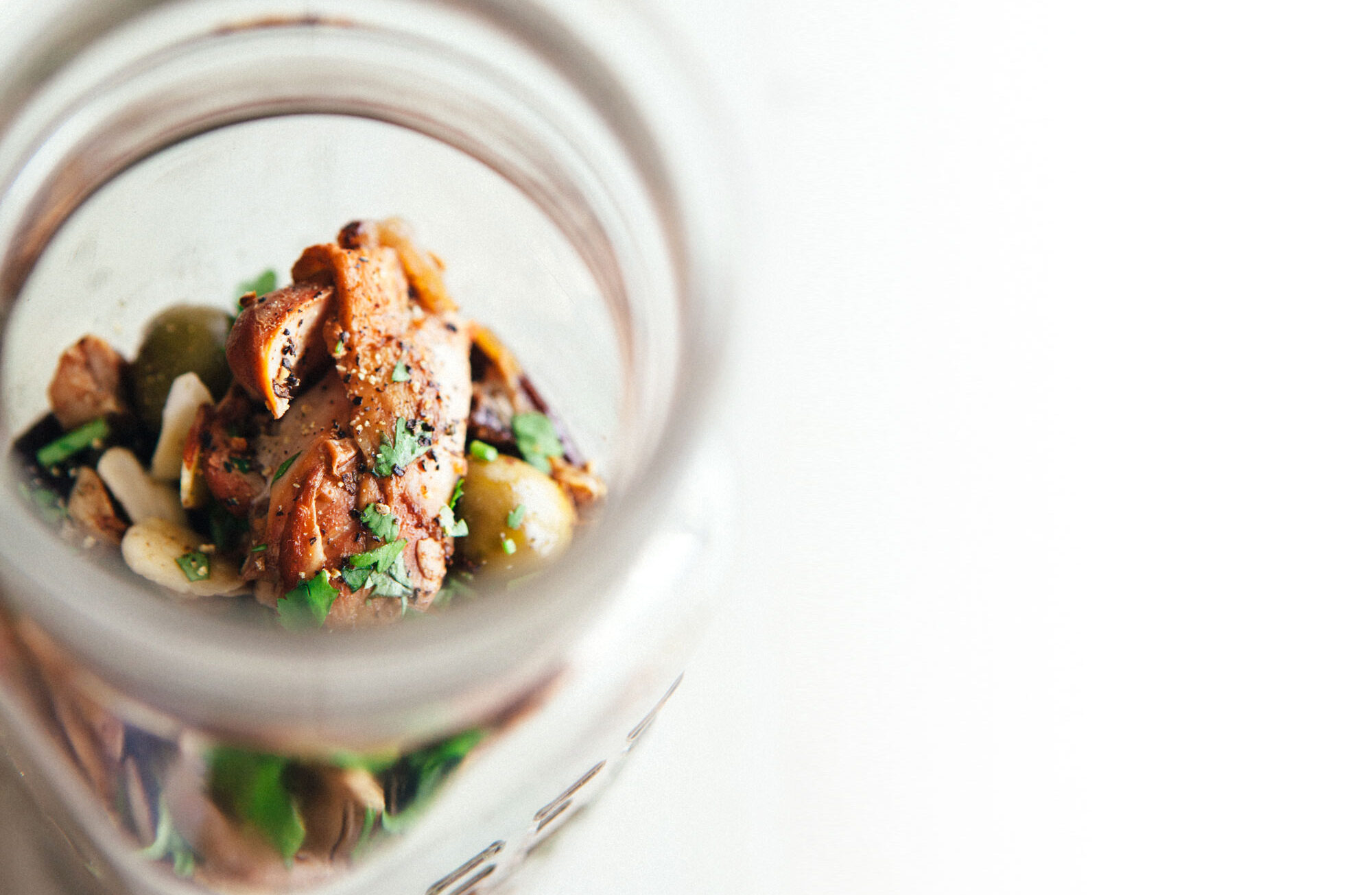 ELEMENTS
1 serve of Slow Cooker Moroccan  
¾ cup of Lemon Turmeric Rice
1 cup of fresh spinach leaves
1 tablespoon of sliced almonds
1 tablespoon of chopped fresh coriander or parsley
1 tablespoon of Bestow Beauty Plus Oil
½ a lemon, juiced
Suitable for:
Lunch | Dinner
Place rice in the bottom of the jar, then layer spinach on top. Then add the Slow Cooker Moroccan chicken or veg. Lastly add almonds and herbs. Season with salt and pepper to taste. Reheat at lunch time, pour over the Bestow Beauty Plus Oil and lemon juice and enjoy!
Alternatively, if you don't have a jar serve in a gorgeous bowl!
Jars are a great way to tote food to work. They also look amazing and it is an experience in itself eating out of something different. You can do this with any type of meal or layered salad.