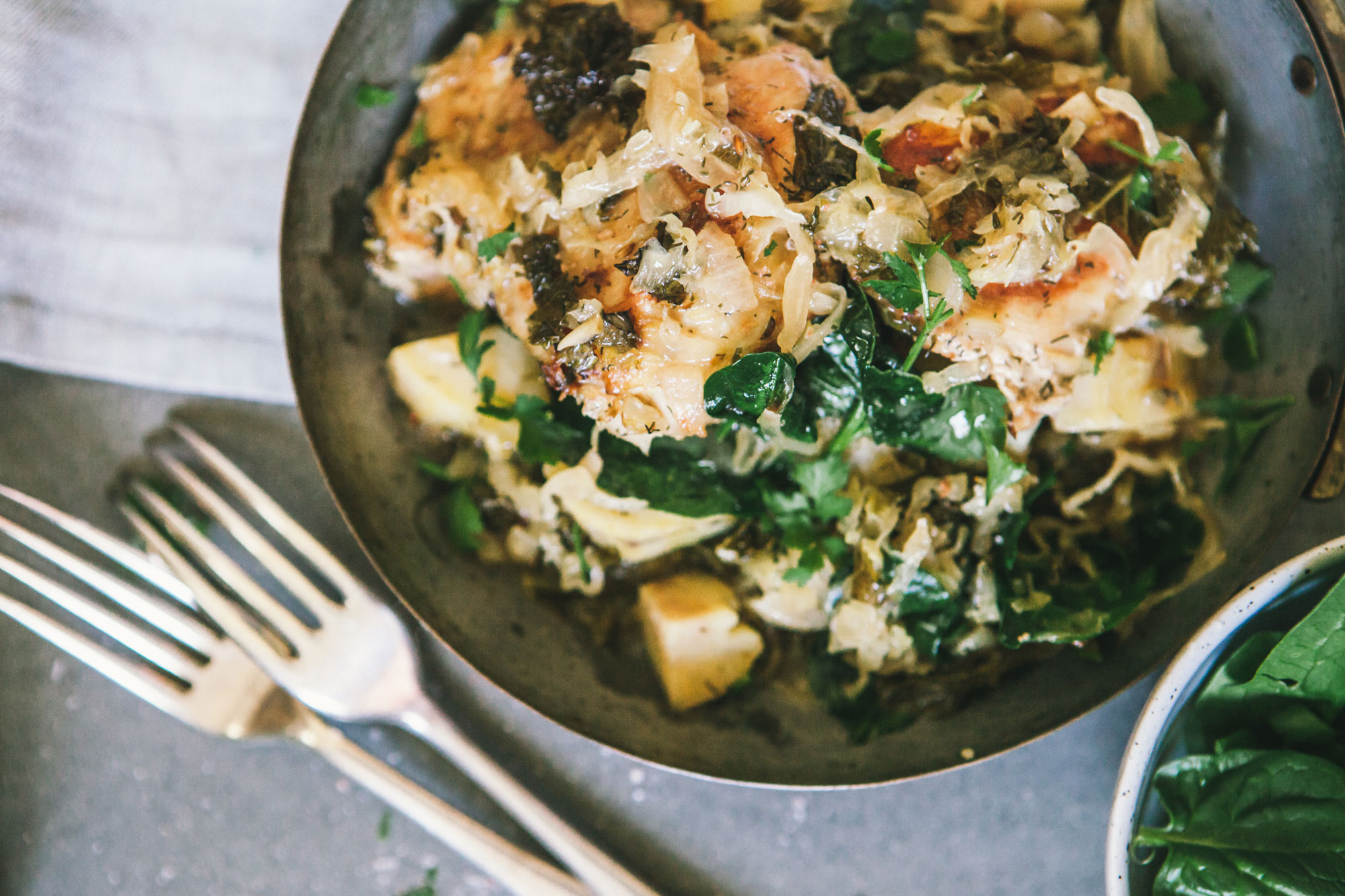 INGREDIENTS
400g of chicken thighs
½ an onion, finely diced
2 cloves of garlic, finely diced
1 tablespoon of olive oil
1 cup of Chicken Bone Broth
1 ½ cups of sauerkraut (homemade or bought)
6 curly kale leaves, chopped
1 large sweet potato, peeled and chopped into chunks
1 handful of fresh spinach
1 handful Italian parsley, roughly chopped
Himalayan salt to season
2 servings
Suitable for:
Lunch | Dinner
In a large lidded frypan, add olive oil and brown chicken on both sides over a medium to high heat. This should take about five minutes each side. Remove chicken and turn heat down to low. Add onion and garlic and cook for five minutes. Add Chicken Bone Broth, sauerkraut, kale and sweet potato and simmer for five minutes. Add chicken back into the pan, place lid on and simmer for a further 20 minutes.
Add in the spinach and parsley, stir, simmer for another two minutes, season and serve.
PROGRAMME NOTES
Have half for dinner tonight and place the remainder in a container for Healing Bowl Day 4 lunch. This is the last time you will need to use kale so feel free to add it as extra greens to any meal.
This feels like the ultimate gut health dish to me as it combines so many key dietary elements needed for gut healing –  bone broth, fermented food (sauerkraut), resistant starch (sweet potato), greens (kale, spinach and parsley) and essential fatty acids (chicken and olive oil).