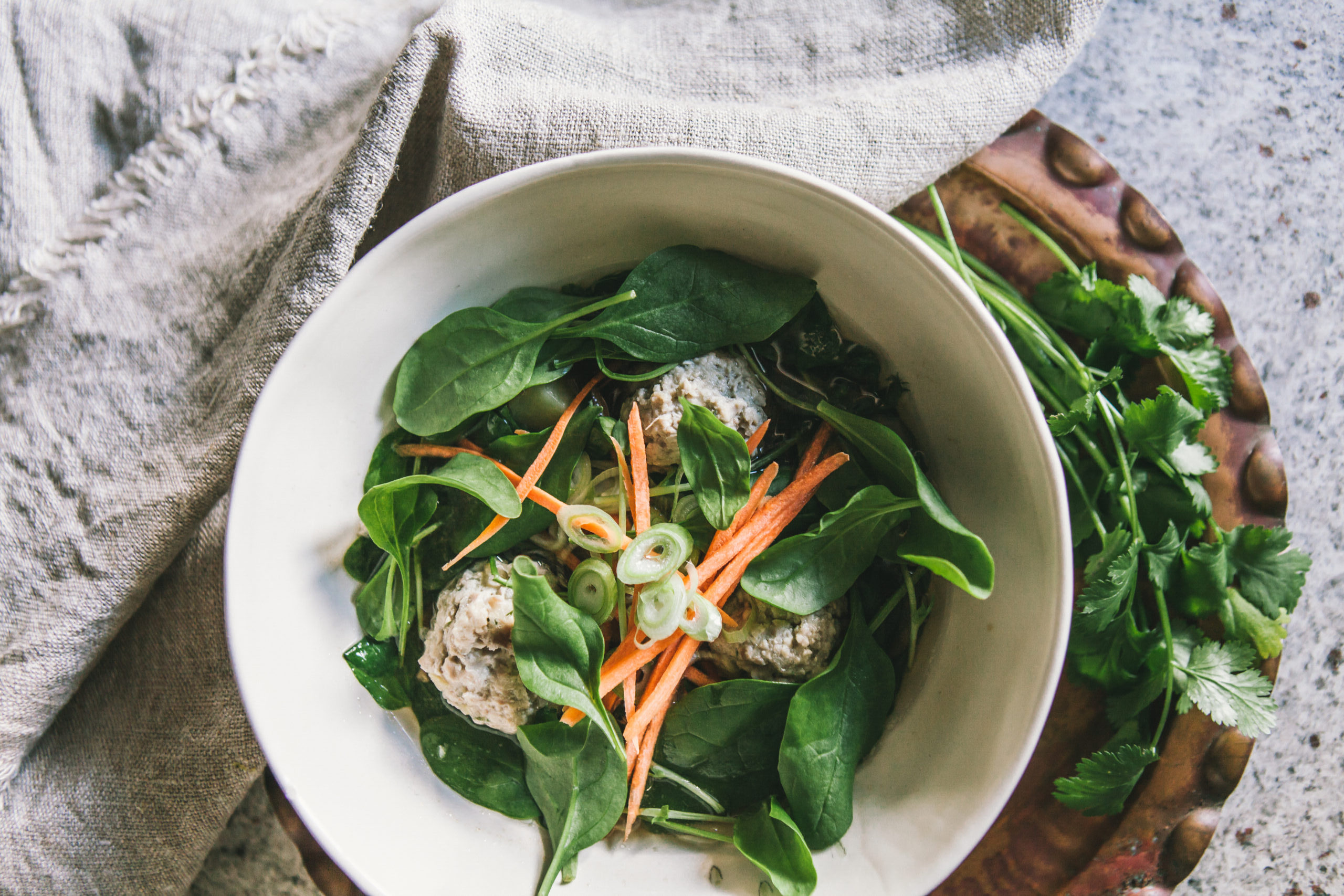 INGREDIENTS
2 cups of Chicken Bone Broth
3 Chicken Meatballs
½ cup of fresh spinach leaves
1 cup of root vegetables, cooked (such as carrot, sweet potato and pumpkin)
To Serve
1 tablespoon of coriander, chopped
1 small carrot, julienned
1 spring onion, chopped
1 lime cheek or lime wedge
1 serving
Suitable for:
Lunch | Dinner
Place broth in a saucepan on medium high, bring to boil and then turn down to low and simmer. Add Chicken Meatballs, spinach and pre-cooked root vegetables. Serve with coriander, carrot and spring onions. Squeeze lime cheek in just before eating.
PROGRAMME NOTES
You will not need the lime for any further recipes so feel free to use the remainder as an accompaniment to any other meal or squeeze the juice to flavour your drinking water.
Broth based soups are a very grounding way to eat. By including a good quality protein source and of course, root veggies and greens, your body is provided with a good balance of fat, protein, carbohydrates and vegetables, all of which promote gut health.