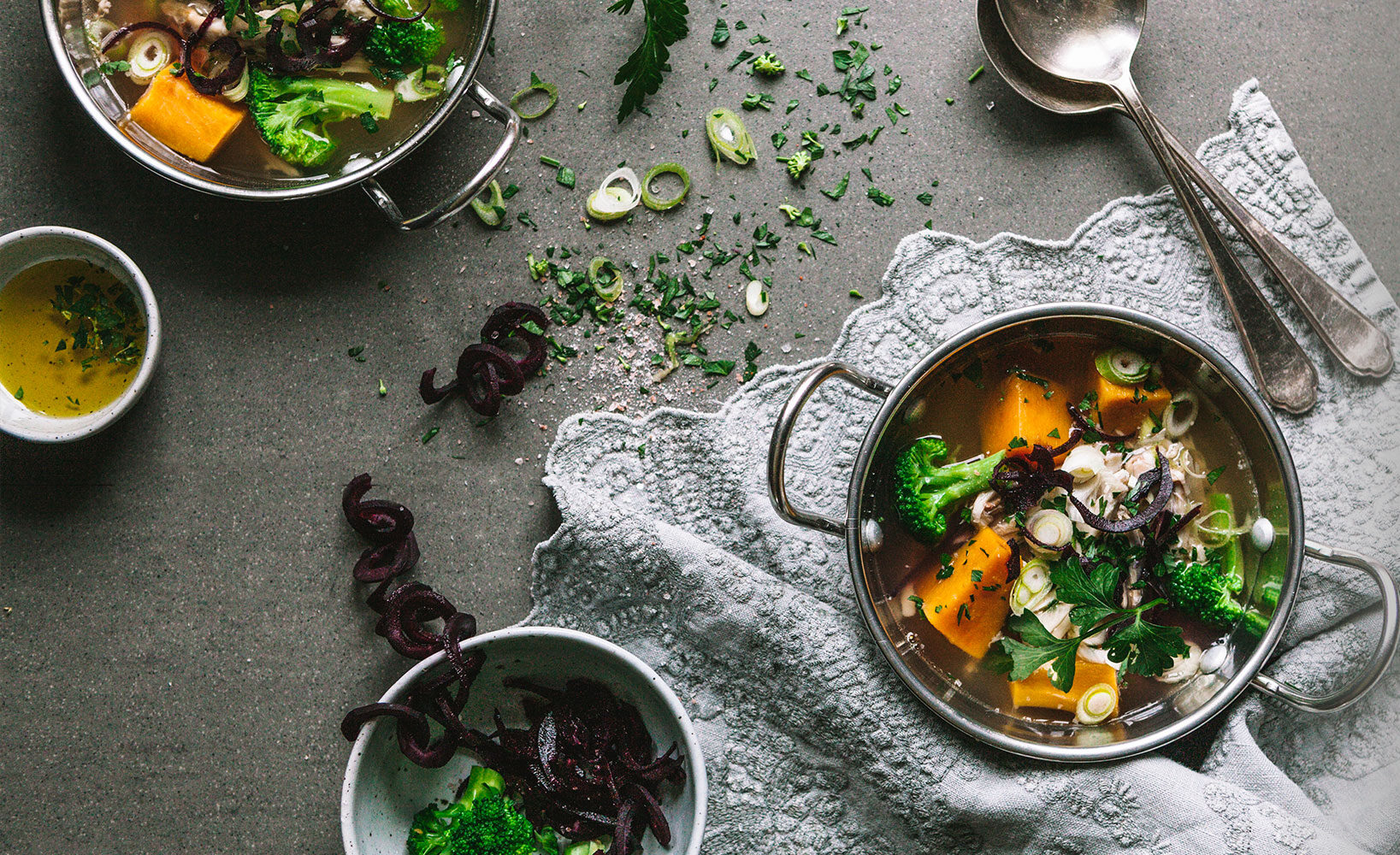 INGREDIENTS
For the Broth
1 cup of Chicken Bone Broth
½ a cup of shredded cooked chicken
5 blanched broccoli florets
5 blanched cauli florets (optional)
½ a sweet potato, cut into cubes and pre-cooked (roasted or boiled)
TO SERVE
1 spring onion, sliced
1 small carrot, shredded or spiralised (optional)
1 tablespoon of Bestow Beauty Plus Oil
Himalayan salt
1 serving
Suitable for:
Breakfast | Lunch
Place all the broth ingredients into a small saucepan and heat to a simmer. Cook for five minutes. Remove from heat and serve with spring onion and carrot. Season with Himalayan salt to taste and drizzle with Bestow Beauty Plus Oil once cool enough to eat.
PROGRAMME NOTES
This breakfast can be quickly and easily assembled when the ingredients have been pre-prepared and stored in the fridge. Enjoy for breakfast on Days 3 and 4.
Bone broths are a wonderful gut healing food. The amino acids they contain strengthen the gut wall and help to repair any permeability issues. Having bone broth for breakfast might be a new idea, but we encourage you to embrace it. Janine enjoys bone broth every morning and she finds it very grounding. It's become her favourite way to start the day!