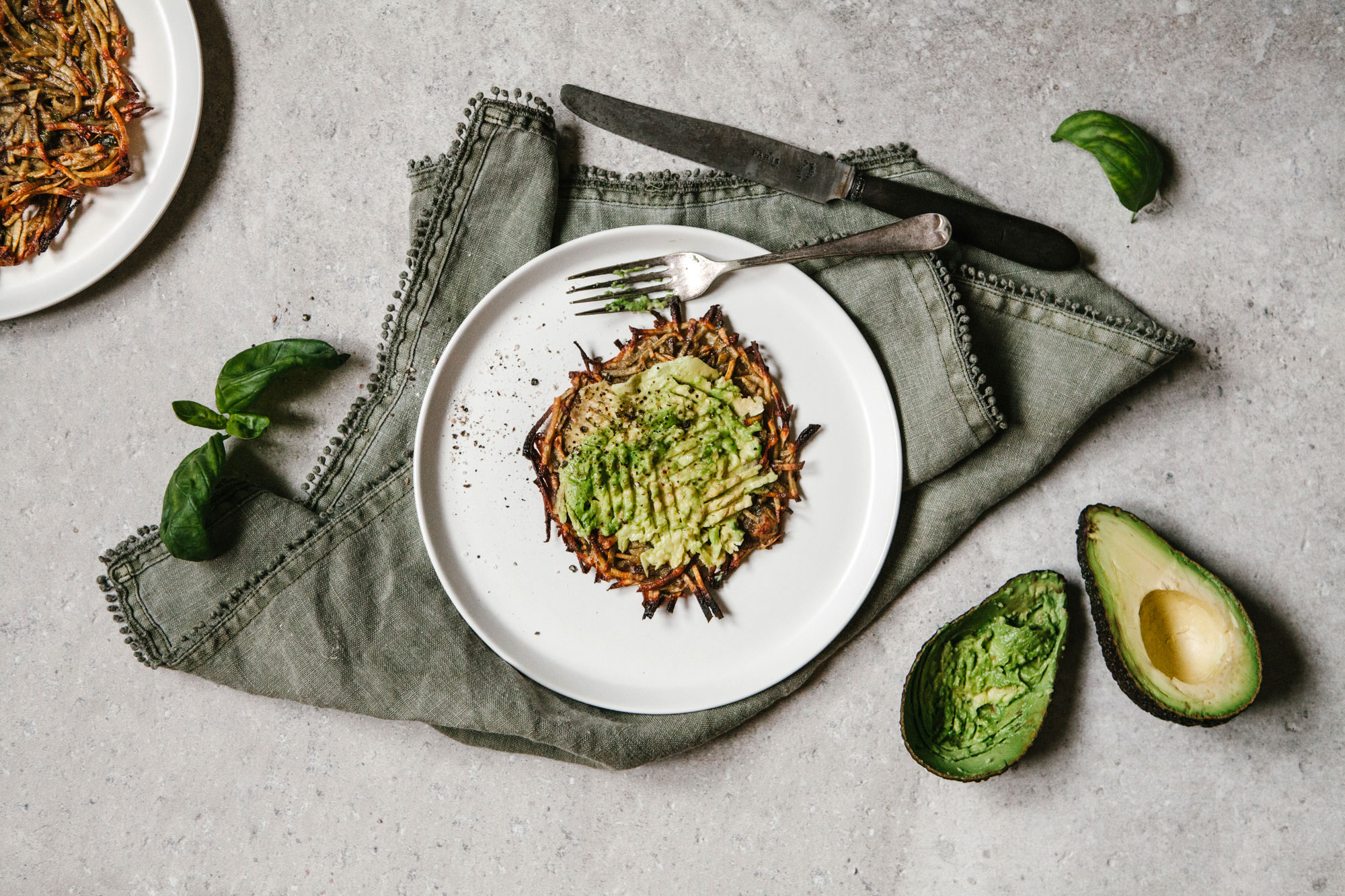 INGREDIENTS
1 Sweet Potato Rosti
½ an avocado
1 tablespoon of Bestow Beauty Oil or Beauty Plus Oil
A squeeze of lemon juice
Himalayan Salt
Cracked Black Pepper
Fresh herbs (optional)
Suitable for:
Breakfast | Lunch | Dinner
Two Bestow favourites – Sweet Potato and Avocado meet to create a simple but sensational breakfast.
Smash the avocado with lemon juice, Bestow Beauty Oil and season. Add fresh herbs such as basil, parsley or coriander. Spread on to the Sweet Potato Rosti.
This is a beautiful tasting and simple recipe for breakfast. A Bestow take on the very popular smashed avo except that instead of toast we have the sweet potato rosti. The avocado is a very good source of healthy fats which will keep you satiated and also provides a good amount of vitamin E needed for skin and overall health.