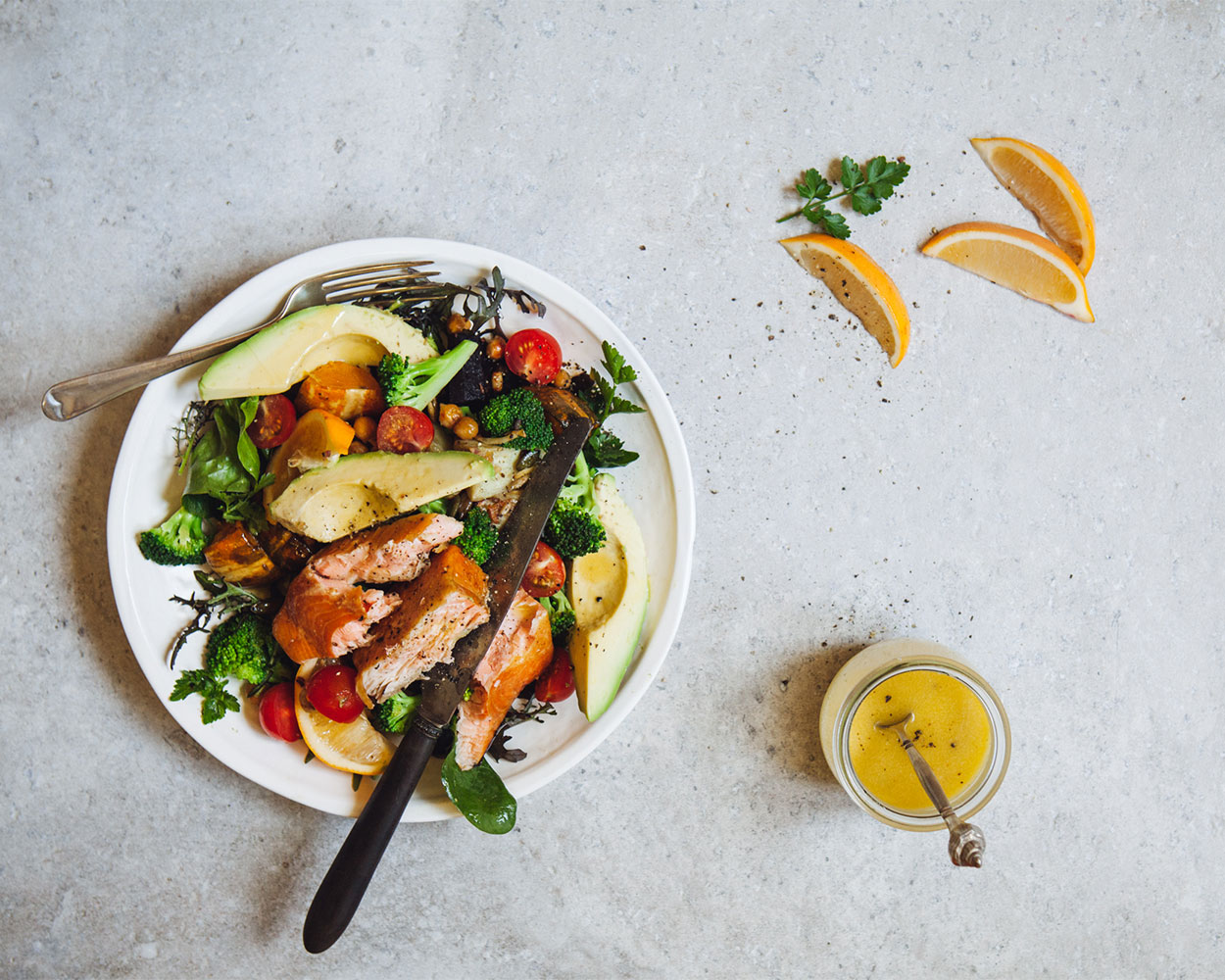 INGREDIENTS
Half the roast veggies and chickpeas from the Cleanse Bowl Day 7 that you have reserved.
3 – 4 Broccoli florets, blanched
3 – 4 cherry tomatoes, halved
A small handful of mesclun salad or rocket (optional)
75g of smoked salmon
½ cup of spinach leaves
1 tablespoon of fresh herbs, roughly chopped (basil, parsley or coriander)
Himalayan Salt
Cracked Black Pepper
To serve
Bestow Lemony Vinaigrette.
Suitable for:
Breakfast | Lunch | Dinner
The idea with this grand finale meal is to use any greens or veggies that you may have left to make a power salad!
Add the broccoli, cherry tomatoes, mesclun or rocket (if you are using this) and spinach leaves to the reserved roasted veggies and chickpeas, mix gently. Plate up and top with the salmon, serve with chopped fresh herbs and Bestow Lemony Vinaigrette.
Season to taste.
Meals are all about getting a variety of texture, flavour and nutrients. For us the focus on skin health means we are looking for key nutrients like Vitamin A, B, C, water, EFA's and Zinc. This dinner is a great example of the combining foods to make sure you are getting a range of these nutrients.